'Major' Human Smuggling Cell Busted in Arizona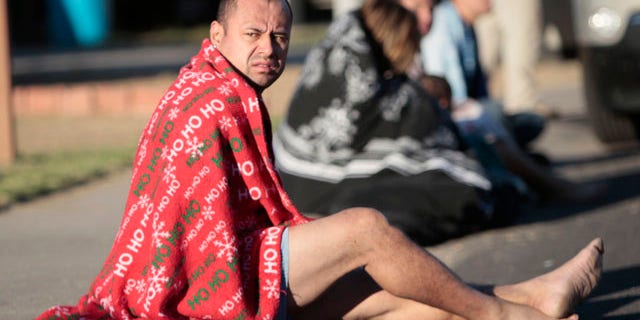 PHOENIX – Authorities have dismantled a major cell of a human smuggling ring that may be responsible for the transportation of thousands of illegal immigrants from the U.S.-Mexico border to Phoenix and other parts of the country, investigators said Wednesday.
Nine people were arrested Wednesday after a yearlong investigation. They have not yet been charged but are accused of picking up illegal immigrants after they crossed the border by foot, and taking them to what are known as drop houses in Phoenix before they were distributed to other parts of the country.
The group was led by a man who told them his name is Mark Rodriguez-Banks, although investigators were working to determine whether that is his real name and if he was living in the country legally, said Arizona Department of Public Safety Capt. Fred Zumbo.
All but one of those arrested are believed to be in the country illegally. Their names were not released.
Rodriguez-Banks provided vehicles for the immigrants' transportation from the border to Phoenix, and from there to other parts of the country, Zumbo said.
Authorities seized 62 vans from the group Wednesday, some of which were disguised as belonging to flower or carpet cleaning companies. None of the vehicles had been reported stolen but were registered to people with addresses that don't exist.
Zumbo said the group specialized in smuggling people from Central America, and that many of their customers -- who paid to be taken to various U.S. cities -- came from Guatemala.
The group has been connected to a June 2009 vehicle rollover near the southern Arizona town of Sonoita in which 11 illegal immigrants from Central America in the vehicle were killed. Twenty-seven people had been "stacked like wood" inside, and most were ejected after a tire blew and the vehicle rolled.
Members of the group also were involved in two other reports last year of transporting illegal immigrants. Charges in those cases involved resisting arrest, fleeing law enforcement, aggravated assault on an officer and endangerment.
The group displayed a "total disregard" for human life, said Zumbo, who leads the Illegal Immigration Prevention & Apprehension Co-op Team, a task force of Arizona law enforcement agencies that targets human smuggling.
"We have put a huge dent in the human smuggling arena, not only in Maricopa County but in Arizona," he said. "We are going after the mid- to upper-level players in these organizations."
The seized vans surely would have been used to smuggle more people, Zumbo said.
"The biggest thing that we need to look at on this case is what we prevented possibly, because this group was very violent," he said. "These vans were potential hazards on our highways, they were possibly going to hurt and injure our citizens because of the reckless disregard of these human smugglers."
Arizona is the busiest illegal entry point for human and drug smugglers along the 2,000-mile U.S.-Mexico border. Between 40 percent and 50 percent of all immigrant arrests each year on the border are made in the state, according to the U.S. Border Patrol.