'Mad Men' star Hamm named in court records as taking part in violent 1990 fraternity hazing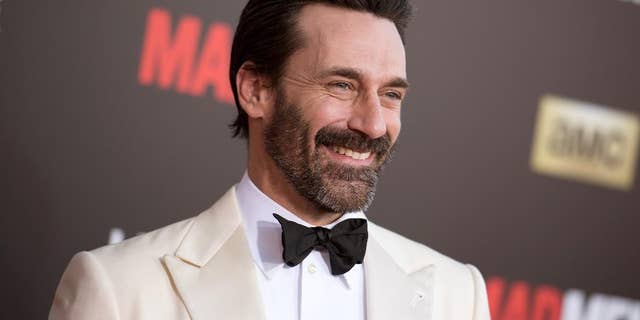 AUSTIN, Texas – Court records show "Mad Men" star Jon Hamm was accused of taking part in a violent 1990 fraternity hazing at the University of Texas.
The Emmy-nominated actor had not previously been publicly linked to a Sigma Nu pledge who had sued after he said was dragged around by a hammer and had his pants lit on fire. The pledge said Hamm participated "till the very end."
The 1991 lawsuit was filed in Austin and obtained by The Associated Press. Hamm's involvement was first reported by the Daily Mail.
Representatives for Hamm and "Mad Men" creator Matthew Weiner did not immediately respond to requests for comment Thursday.
Criminal records show Hamm was charged with hazing and received probation. University records show Hamm left the school the same semester as the hazing.