Louisiana woman stops man trying to rape her by biting his genitals, police say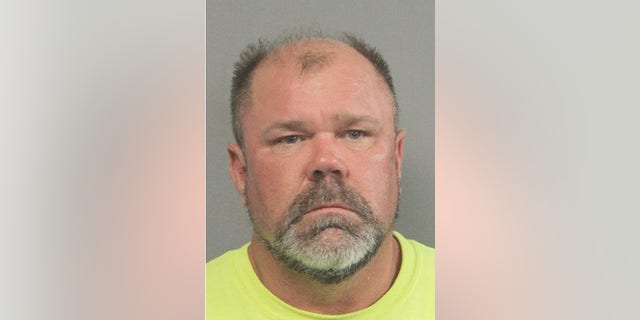 A Louisiana woman stopped a knife-wielding man who was attempting to rape her by biting his genitals, police said.
John Patton, 54, is accused of luring an unidentified woman he met on the dating website "Plenty of Fish" to his home and raping her. The 50-year-old victim told investigators she met up with Patton after they chatted on the dating site for a few weeks, NOLA.com reported.
The duo initially agreed to meet at a daiquiri shop Friday evening, but Patton asked the woman to come to his home in Westwego so he can introduce his sister to her, police said. The woman went into Patton's apartment and down the hallway where he said his sister was standing.
When she was turning to leave, Patton allegedly placed his hand over her mouth, pulled her into a bedroom and "implied he wanted to have sex," police said. She told police she agreed to have sex with him out of fear for her life.
The woman said she found her first chance to escape when Patton demanded oral sex after he was "unable to perform." She allegedly bit Patton's genitals and ran from the bedroom without clothes on, NOLA.com reported. She then barricaded herself in the corner of the house using a coffee table after realizing the doors required a separate key to be unlocked.
INDIANA WOMAN PLANNED ATTACK AT PARK TO FULFILL 'RAPE FANTASY': REPORT
"She was just cowering in the corner with the table. He approached several times (with a knife), and she fought him off with it," Westwego police spokesman Lt. Eric Orlando told NOLA.com.
Patton attempted to stab the woman with a knife several times. She disarmed Patton the first time and deflected the other blows with the table. The two were in a standoff for hours until Patton agreed to hand over her clothes and items and let her go around 9 a.m. Saturday.
"He opened the door and told her, 'You need to leave,'" Orlando said.
COUGAR APPARENTLY KILLED OREGON WOMAN MISSING FOR NEARLY 2 WEEKS, INVESTIGATORS SAY
The woman ran to a nearby store and called 911. Police arrived at the scene and attempted to contact Patton inside his house for seven hours until they deployed a canister of gas.
Patton surrendered and was booked into jail on second-degree rape, aggravated sexual battery and false imprisonment while armed with a dangerous weapon.
At the time of the incident, the 54-year-old was on parole for an aggravated possession of cocaine conviction.