Los Angeles authorities scramble to find murder suspect who was accidentally freed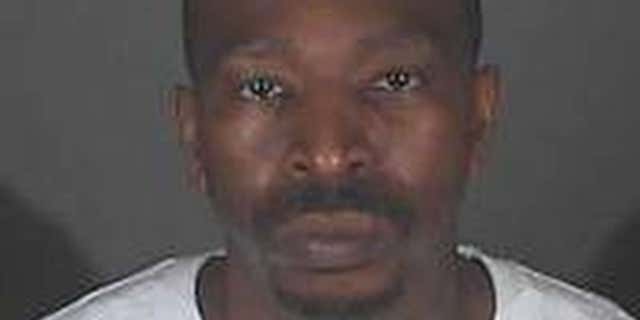 Los Angeles County authorities were scrambling Wednesday to recapture a murder suspect who was accidentally released from jail last weekend and have warned potential targets of his release.
Los Angeles County Department Cmdr. Keith Swesson said finding Steven Lawrence Wright, 37, is the No. 1 priority of the Major Crimes Division. Wright was accidentally released from the Inmate Reception Center on Saturday afternoon. Deputies didn't realize the mistake until more than 24 hours later on Sunday night when the manhunt was launched.
"This is a critical incident because an accused murderer is now out on the street," Swensson said, adding that dozens of investigators are focused on tracking down Wright.
Wright had been behind bars since April 2011 following his arrest in the shooting death of a 47-year-old man that year in Pasadena, California. At the time, police said Wright belonged to the Altadena Blocc Crips, and that the victim belonged to a rival gang.
Wright had been found guilty of the killing in 2014 but his conviction was overturned last year after a judge found the trial wasn't fair. Wright was set for a preliminary hearing in a new murder trial next month, when he also was set to be sentenced for an attempted murder conviction.
The Los Angeles County Board of Supervisors announced a $20,000 reward for information leading to Wright's capture.
"Eventually we're going to catch him. We just want to catch him before something happens," said Sgt. Tim Duerr, a longtime investigator in the Major Crimes Bureau tasked with finding Wright.
Duerr said investigators were able to confirm sightings of Wright in the Los Angeles area since his release but not in time to nab him. Investigators also have talked to Wright's family members, who have said all he wants to do is be with his loved ones, Duerr said.
"That's what we hope," he said. "Obviously we're going to take everything at face value."
Wright was released because of a paperwork error.
Wright was in court last week after being called to testify in a murder trial but was charged with contempt of court and sentenced to five days in jail when he refused to cooperate. A court clerk incorrectly wrote down the case number of Wright's murder charged next to the details of his sentence, when it should've been his contempt charge, Swesson said.
The clerk did write the correct information on the second page of Wright's paperwork, but three sheriff's staff members missed it, he said.
The sheriff's department is conducting a review to prevent future accidental releases.
Accidental releases at the department declined from 21 in 2014 to six last year, a 71 percent drop, Swensson said. The Inmate Reception Center processes more than 100,000 releases annually, Swesson said according to the Los Angeles Times.
The Times reported that deputies accidentally released Johnny Mata, who was held on suspicion of murder for a killing in Baldwin Park in 2013. He found caught in Mexico about a year later.
Wright's attorney, Stacie Halpern, described her client as intelligent and respectful, and she said she doesn't think he'll hurt anyone while he's free.
"He doesn't come off as a stupid gang-banging idiot," she said. "He's older, he's mature. He's not a typical low-level thinker."
As for his accidental release, Halpern said she's still stunned.
"This is one of the more bizarre things that's happened in my 16 years of practice," she said. "It's interesting the county could make such a big blunder."
The accidental release comes on the heels of a brazen jail break in Orange County when three inmates escaped using a makeshift rope among other tools. All three inmates were recaptured.
The Associated Press contributed to this report.