Library book returned 75 years late, with no fine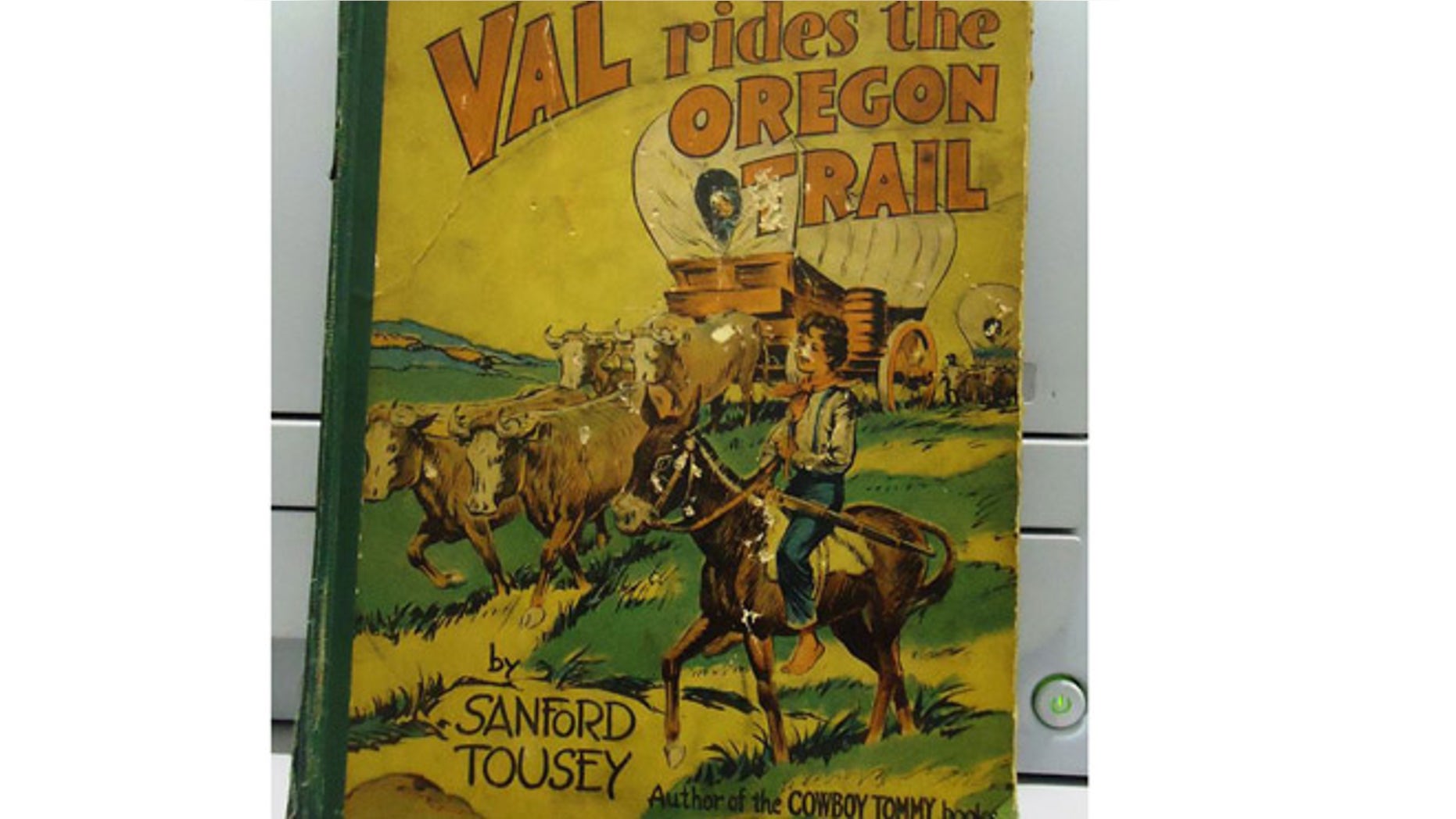 A Pennsylvania public library is waiving the 2-cents-a-day fine on a children's book that was checked out more than 75 years ago and returned this week.
Author and illustrator Sanford Tousey's "Val Rides the Oregon Trail" was returned to the Osterhout Free Library in Wilkes-Barre on Wednesday, more than a bit past its Dec. 2, 1941, due date. That was five days before the attack on Pearl Harbor.
That may explain why 9-year-old Robert Lockman never returned it, his son tells WNEP-TV.
TRUSTY PET SQUIRREL FOILS BURGLARY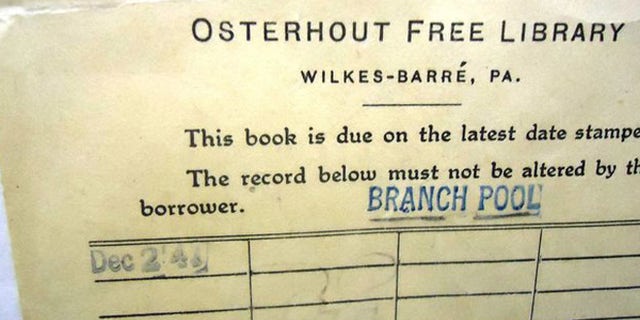 "Some things become more important, you know," Robert Lockman Jr. told the station.
Robert Lockman Sr. died in 2013. The younger Lockman found the book with the due date slip in the basement of his Shavertown home recently, the Wilkes-Barre Citizens' Voice reports.
Lockman say returning the book was the right thing to do.
"My dad was an honest guy," Lockman said. "That's what he would have done."
The fine on the book, at 2 cents a day for 75 years, two months and 13 days, totaled up to $554, but Lockman didn't have to pay anything.
"We just laughed about it," circulation clerk Jeannette Karaska told the paper.