Levee fails in Arkansas, residents evacuate Missouri town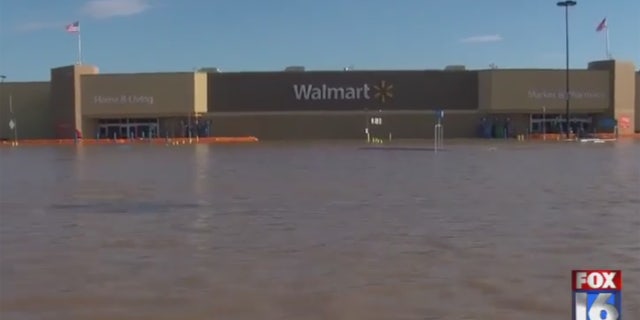 A river's levee breached northeast of Little Rock, Arkansas Wednesday morning, prompting flash flood warnings from authorities. Residents were urged to leave the area immediately.
The incident occurred after a Black River levee broke in Pocahontas, a town located approximately 125 miles northeast of Little Rock. Parts of the town were evacuated earlier this week after the river's levels hit an all-time high.
At least 50 homes have been destroyed already in Randolph County, FOX 16 reported.
"Move to higher ground now. This is a dangerous flood situation," said the National Weather Service in Memphis.
In Missouri, residents of West Alton, a small river town about 20 miles north of St. Louis, were urged to evacuate Wednesday after a small levee breached along the Missouri River.
Missouri is recovering after heavy rains hit the state during the weekend, devastating some areas and swelling many rivers. At least five deaths have been blamed on flooding in the state.
MISSOURI COULD SEE NEW FLOOD DANGERS AS STORM APPROACHES

A 14.5-mile stretch of river traffic along the Mississippi River was closed by the U.S. Coast Guard due to high water levels and a fast current.
"Our collective priority is public safety," said Captain Martin Malloy, commander of the Coast Guard's Upper Mississippi River sector, told Fox2now.
Forecasters say about two to four inches of rain is expected to pour until Thursday in some inundated areas in Missouri, but it's not expected to affect most river's levels.
The small Missouri town of Eureka is relying on a sandbag wall that volunteers built to hold back floodwaters from the crested Meramec River according to Fox2now. The river is posing a threat to at least 1,500 homes in the area if the levees and sandbags fail.
In Illinois, Jackson and Franklin counties have declared disasters after floods devastated the area. Flood warnings are still in effect for much of the central and southern parts of the state.
The Associated Press contributed to this report.