Lawsuit against Penn State in Sandusky case going to trial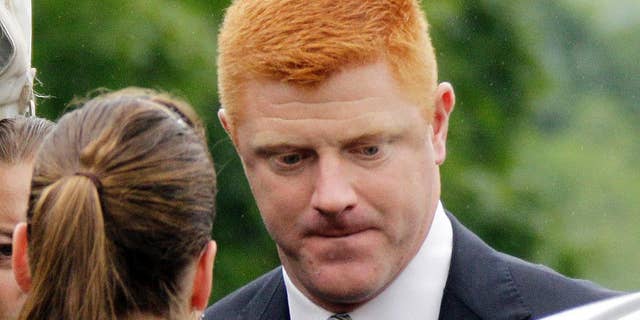 BELLEFONTE, Pa. – A lawsuit against Penn State by a former assistant coach whose testimony helped convict Jerry Sandusky of being a sexually violent predator is going to trial.
Jurors in Mike McQueary's lawsuit will have to decide if the university acted properly when it suspended him and then did not renew his employment contract.
Opening statements are set for Monday.
McQueary is a former quarterback and member of the late Joe Paterno's coaching staff who testified he saw Sandusky abuse a boy in a team shower in 2001. At the time, Sandusky had retired from the coaching staff but still had gym privileges.
Penn State trustees cited Paterno's handling of that complaint as one of the reasons he was fired in 2011. Paterno died months later.
McQueary's lawsuit claims he was defamed, retaliated against and misled by high-ranking administrators.