Latest: Firefighters make progress against biggest blaze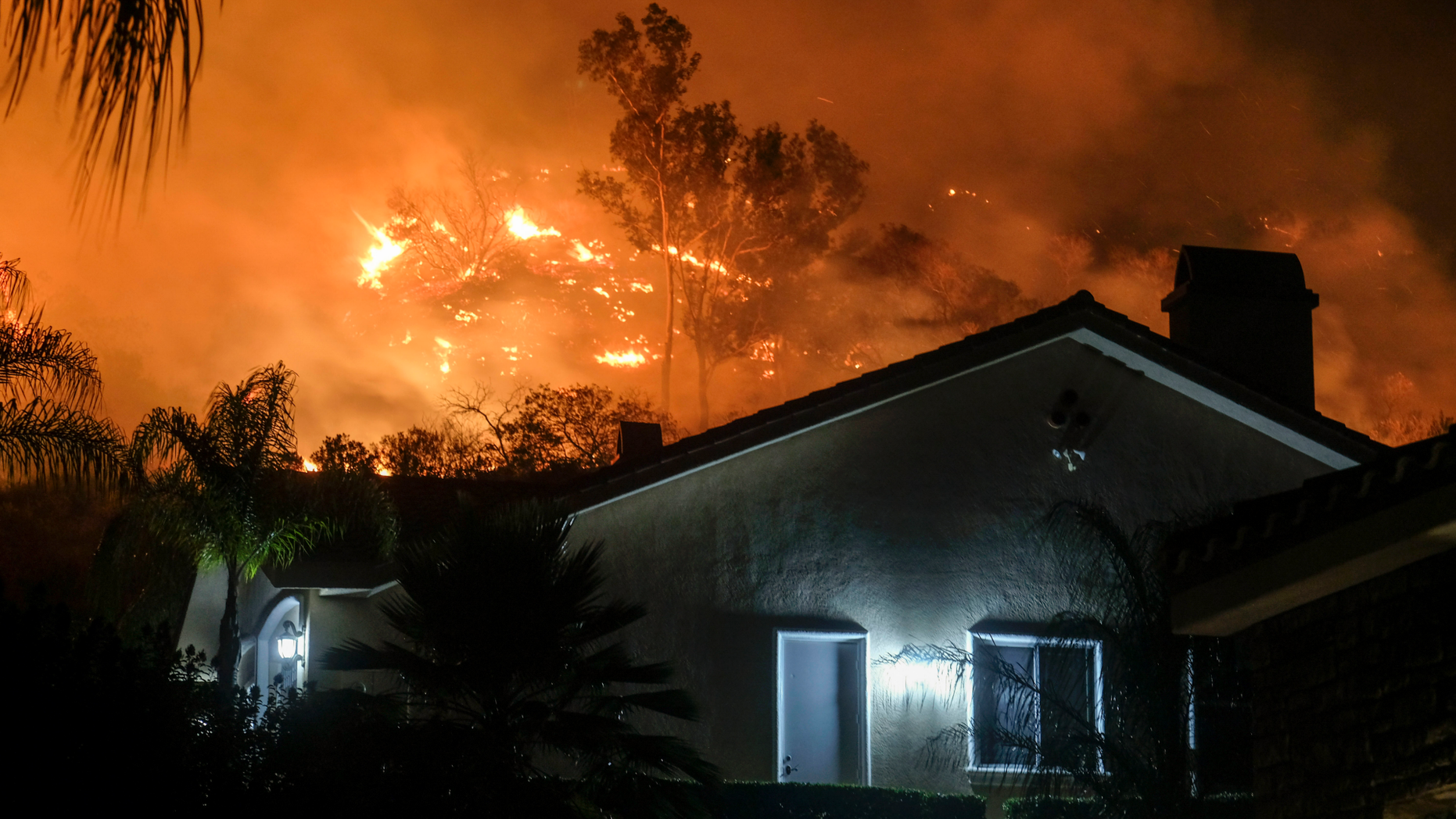 LAKE ELSINORE, Calif. – The Latest on California wildfires (all times local):
7:00 a.m.
Fire crews have made progress against the biggest blaze in California history but officials say the fire won't be fully contained until September.
The California Department of Forestry and Fire Protection said Friday the blaze in Northern California is 60 percent contained.
The Mendocino Complex Fire of twin fires burning side by side has been raging through tinder-dry vegetation for two weeks.
It has destroyed 119 homes and charred an area the size of Los Angeles.
Official say a much more destructive blaze burning farther north near the city of Redding is now 51 percent contained.
That blaze destroyed more than 1,000 homes and displaced 38,000 people.
___
6:15 a.m.
Firefighters battled through the night to keep a raging forest fire from reaching foothill neighborhoods in Southern California.
The arson blaze in the Cleveland National Forest gained renewed strength Thursday, racing along ridges and coming within yards of homes.
Crews on Friday are allowing some hillsides to burn, to reduce fuel and make it harder for flames to jump roadways later in the day when the winds pick up.
Hundreds more firefighters have joined the battle, bringing the total to 1,200. The fire has blackened 16 square miles (41 square kilometers) of timber and brush and is only 5 percent contained. More than 20,000 residents are evacuated.
California Gov. Jerry Brown has declared a state of emergency for Orange and Riverside counties.
A man charged with intentionally setting the fire is scheduled for arraignment Friday.