Latest find leaves family of missing student Lauren Spierer anxious for answers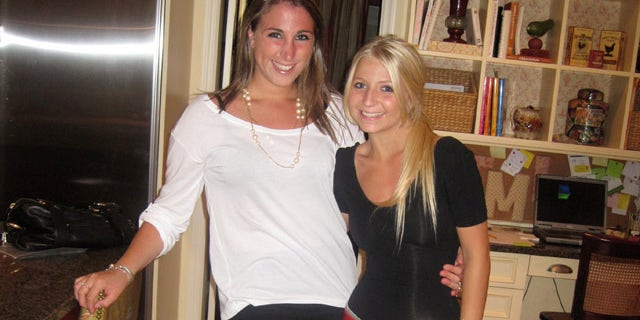 The discovery of a human skull found last week by a fisherman near the White River in Indianapolis has the family of a missing woman anxiously waiting as authorities work to identify the remains.
The family of Lauren Spierer, the 20-year-old Indiana University student who disappeared last year, posted a message on their Facebook page Saturday regarding the skull discovery on July 9, MyFoxNY.com reported.
The deputy coroner for Marion County told WXIN in Indianapolis that the skull "has been submerged for some time, at least more than a year."
Authorities can't identify the race or gender of the skull and laboratory results could take weeks, according to MyFoxNY.com.
Spierer, of Greenburgh , N.Y., was last seen early the morning of June 3, 2011, on the intersection of 11th Street and College Avenue in Bloomington, Ind., according to the woman's acquaintance and college classmate Jay Rosenbaum.
Rosenbaum claims he watched the petite, blonde-haired student walk from his building toward her off-campus apartment complex some three blocks away around 4:30 a.m. the morning she disappeared.
Rosenbaum's last reported sighting of Spierer followed a night of partying among a loose group of college friends and acquaintances.
Spierer's disappearance touched off a massive search by air, land and water for any trace of the young woman. The Bloomington Police Department has said it receives on average about two to three "credible" leads weekly in the case – totaling more than 2,600 tips to date.
The area where the skull was found is more than 50 miles from the Bloomington campus where Spierer attended school.
Click for more from MyFoxNY.com