Las Vegas shooter installed cameras in and out of hotel room ahead of 'premeditated' attack
NEWYou can now listen to Fox News articles!
The Las Vegas mass murderer who killed dozens and injured hundreds by shooting them from 32 floors up deliberately planned out his attack, which included installing cameras inside and outside of his hotel room, authorities said Tuesday.
As law enforcement continued to seek a motive in the shooting and investigated the crime scene at the Mandalay Bay Resort and Casino where 64-year-old Stephen Paddock shot down at a crowd of 22,000 people at a county music festival Sunday night, authorities said Paddock's actions were premeditated.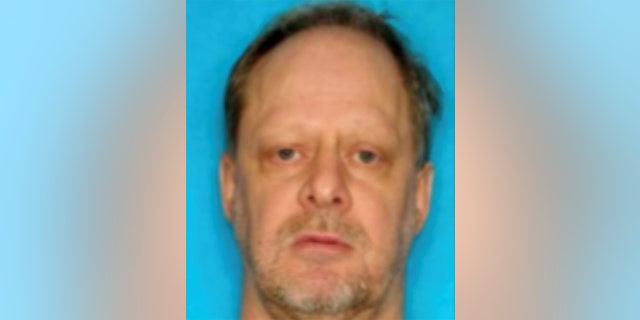 "This individual was premeditated … obviously premeditated," Clark County Sheriff Joseph Lombardo said at a news conference early Tuesday evening.
"The fact that he had the type of weaponry and amount of weaponry in that room, it was preplanned extensively, and I'm pretty sure he evaluated everything that he did and his actions, which is troublesome," Lombardo said.
LAS VEGAS SHOOTER DESCRIBED AS 'UNSTABLE' SENT TENS OF THOUSANDS OF DOLLARS OVERSEAS
Before his attack from his hotel room, Paddock set up two cameras outside his room, including on a service cart in the hallway.
Another camera was placed inside the hotel room door's peephole. Lombardo noted he wasn't aware that any of the footage was being transmitted outside the hotel.
Lombardo speculated the gunman set up the cameras to scout out if anyone was coming to take him into custody.
All electronic evidence found is being investigated. It will take "a day or two" to process the devices, but a previous FBI analysis indicated there was "no connection … at this time" to terrorism, the sheriff said.
INSIDE LAS VEGAS SHOOTER'S MANDALAY BAY SUITE
Authorities said 12 "bump stocks" — legal devices that mimic automatic weapon gunfire — were found in Paddock's hotel suite, in addition to 23 firearms.
The firearms — consisting of shotguns, pistols and rifles — were purchased in Utah, California, Texas and Nevada. In total, 47 firearms were recovered from three different locations, including the hotel suite and Paddock's house in Mesquite, Nev.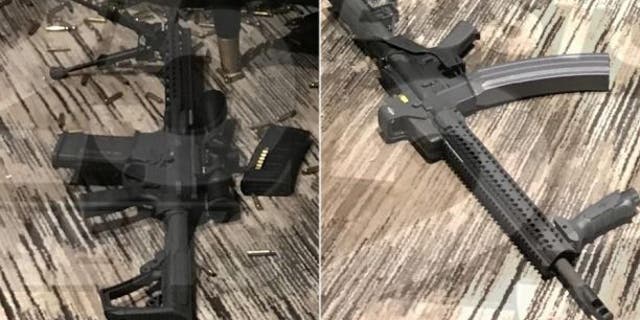 The Clark County undersheriff said late Tuesday night that the gunman fired on and off between 9 and 11 minutes. The first emergency call was received at 10:08 p.m., and the firing ceased at 10:19 p.m.
While police had formed a group and found the location of the shooter, the room could not be accessed until a SWAT team arrived on scene, according to the undersheriff. It's believed during the time the shooting stopped and SWAT team arrived, the shooter had barricaded himself.
Lombardo revealed that Paddock's girlfriend, who was initially sought out as a suspect after the attack, was now seen as a "person of interest."
Marilou Danley, 62, was the shooter's live-in girlfriend. She left the U.S. before the massacre, but returned from the Philippines on Tuesday night and was met at Los Angeles International Airport by FBI agents, according to a law enforcement official.
MARILOU DANLEY: WHAT WE KNOW ABOUT LAS VEGAS GUNMAN'S COMPANION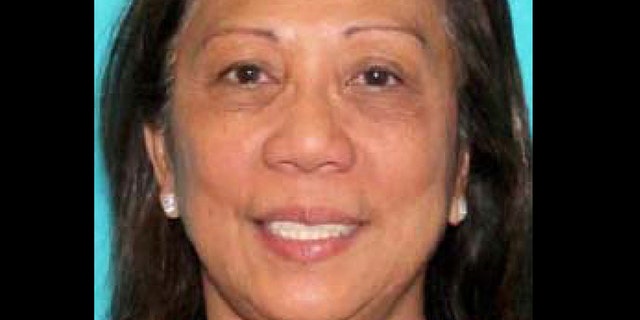 Paddock recently sent tens of thousands of dollars "overseas," which authorities have speculated may have been sent to Danley.
A U.S. government source told Fox News that an "immediate relative" of Danley called Paddock "unstable," and made them feel "uncomfortable."
"We anticipate some information from her shortly," Lombardo said of Danley.
In the days since the Las Vegas attack, police have been searching for a motive behind Paddock's shooting rampage, which left 59 people dead and more than 520 injured.
Fox News' Jake Gibson, Catherine Herridge and the Associated Press contributed to this report.