Las Vegas believes it's the odds-on favorite in Supreme Court's sports-betting ruling
LAS VEGAS – Legal gambling put this city on the international map, helping it become larger-than-life – with a mix of kitsch – and a prime example of American excess.
But city officials and gaming analysts became worried that a recent U.S. Supreme Court ruling that opened the door to legalized sports betting would chip away at Nevada's historic and longstanding near monopoly on the practice – and strip Sin City of its allure and chief attraction.
But industry insiders are now betting that rather than knock Vegas off the tourist map, the high court's decision could be a financial boon that would strengthen the city's sluggish casino gaming industry.
"I don't think sports betting in other states is a huge concern for Las Vegas because, first of all, it's only about 2 percent of total gaming revenue," said Dave Schwartz, director of Gaming Research at University of Nevada at Las Vegas.
Since the Supreme Court's ruling last month that the Professional and Amateur Sports Protection Act, or PASPA, is unconstitutional, state lawmakers have begun passing legislation that would allow legalized sports betting in their state. Delaware became the first state after Nevada to pass a measure supporting legalized sports betting and New Jersey quickly followed suit
The ruling allows states like New Jersey and Delaware to cash in on tax revenue from setting up their own betting markets. Before, federal regulations would have prohibited it. The practice was previously grandfathered in for Nevada under PASPA.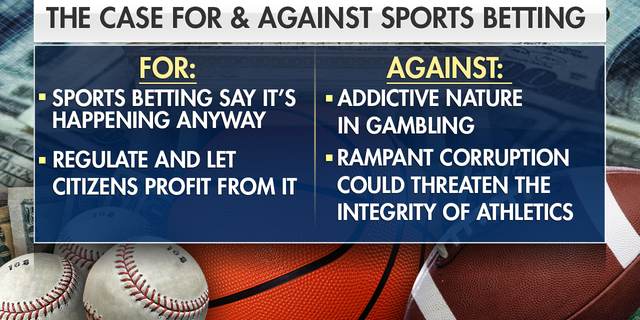 According to the American Gaming Association, 97 percent of all sports bets placed are illegal, whether they are online or in person through back-door bookies. That amounts to almost $150 billion a year in illegal wagers. In Nevada, where it is regulated, almost $5 billion legitimate wagers are placed each year
One of the nation's largest sports book, William Hill US, expects a sea change in the industry, but one that would not harm Nevada.
"Legalizing sports betting in other states is not going to hurt Nevada," said Joe Asher, the CEO of William Hill US. "People are already betting on sports across the country; they are just forced to do it illegally. In fact, I think Nevada will be a big winner because all of the major Nevada casino operators have operations in other states that will benefit them. And what is good for Nevada's big casino operators is good for Nevada."
All of this comes as Vegas is becoming a key player in professional sports. The city's first ever professional sports team, the Vegas Golden Knights, went to the Stanley Cup final in its inaugural season. The Oakland Raiders will be relocating to the city in 2020 and a WNBA team has announced it was moving there as well, not to mention MLS soccer, the Las Vegas Lights, making the city an even more advantageous venue for placing more sports bets.
Casino sports books on the Strip hope states will take a cue from Nevada's model and adopt similar regulations when setting up their betting markets.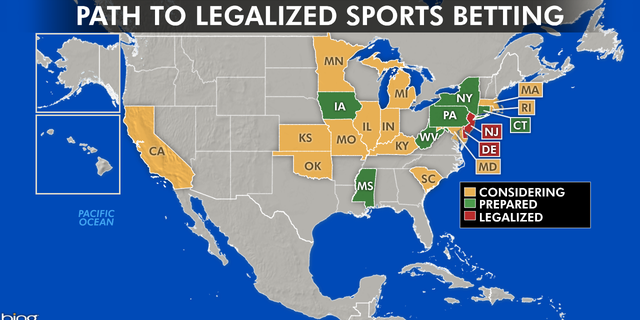 Mark Frissora, CEO and president of Caesars Entertainment, said the ruling would deter unlawful betting that has long undercut legal gambling empires.
"The Supreme Court's landmark PASPA ruling creates a golden opportunity to end illegal sports wagering once and for all by creating a well-regulated alternative that sports fans can trust," the casino mogul said.
Plus, there is a romantic component to betting in Las Vegas. The experience is what matters and not many states can replicate that feeling. The Super Bowl and March Madness remain two of the largest sporting events when visitors come to Vegas to win big on bets.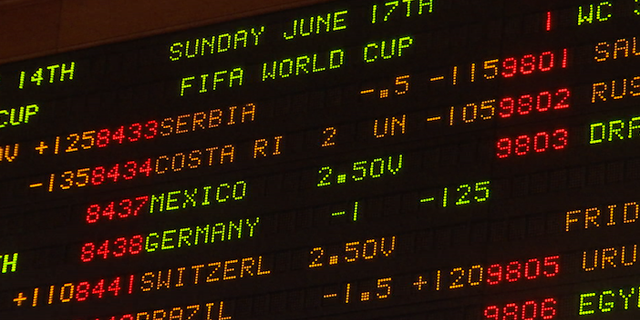 "I think a lot of times people just want to take a trip to Vegas, anyway," Schwartz said. "And, if anything, I think it'll mean more people are familiar with legal sports betting so more people will do it while there in Las Vegas."