Kentucky school shooting victims identified as cops search for motive
Both victims of the Kentucky high school shooting were identified Wednesday as authorities continued to probe for a motive in the spree that injured 18 others.
The number of killed and wounded may have been even higher -- but Marshall County High School students had recently undergone active shooter response training, police said.
Kentucky State Police Commissioner Rick Sanders told the Lexington Herald-Leader that students at the Benton school perfectly followed procedure.
"Students at that school did exactly as they were trained," Sanders said. "The Kentucky State Police has been in this area recently teaching students and faculty how to respond to an active shooter situation. Everybody in that high school reacted appropriately."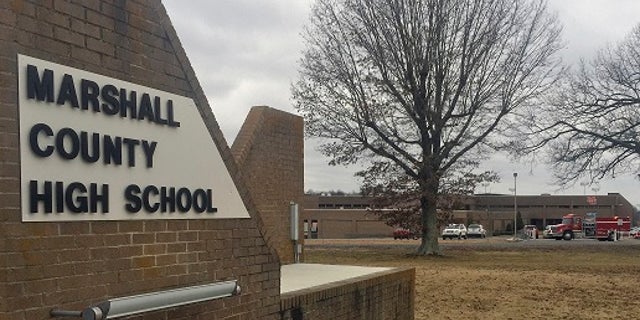 KENTUCKY SCHOOL SHOOTING LEAVES 2 STUDENTS DEAD, 18 OTHERS INJURED, OFFICIALS SAY 
After the suspected gunman began firing, the school was immediately placed on lockdown and no one was allowed to enter, which was part of the training.
Officials confirmed there was a school law enforcement officer in the building when the shooting transpired.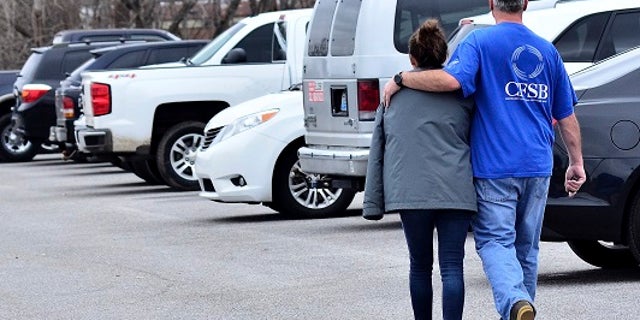 Sheriff Kevin Byers of the Marshall County Sheriff's Office said his department had also hosted a recent training session on what to do in an active shooting situation. Byers said the deputy who apprehended the suspect Tuesday employed some of the tactics taught during the training.
First responders were also praised for their quick response. Sanders said officials arrived at the scene just nine minutes after the first shots were fired.
The shooting unfolded around 8 a.m. Tuesday after a 15-year-old male entered the school with a handgun, officials said. The shooting occurred in the school's common area, but there were also reports of students shot in the building's tech center.
Bailey Nicole Holt, 15, died at the scene and Preston Ryan Cope, 15, died later at the Vanderbilt Medical Center. Those injured and killed, all believed to be students, were between 14 to 18 years old.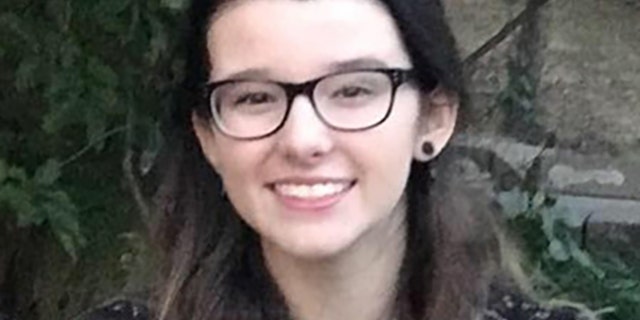 The suspect, who has not been identified, was apprehended in a nonviolent way by a Marshall County Sheriff's Office deputy. He will be charged with two counts of murder and several counts of attempted murder. Marshall County Attorney Jeff Edwards said he will request the suspect be tried as an adult. The teen was being held at a regional juvenile jail in Paducah, Ky., about a half-hour away in the western part of the state. The shooter's motive was not immediately clear.
TEXAS HIGH SCHOOL SHOOTING LEAVES 1 STUDENT WOUNDED; SUSPECT IN CUSTODY, POLICE SAY
State police said a counseling center would be open at the Pepsi Bottling Plant in Benton Wednesday and a family resources center was also set up at the Kentucky Agriculture Extension Office in the city.
The shooting was under investigation by the Kentucky State Police Critical Incident Response Team and local and federal agencies.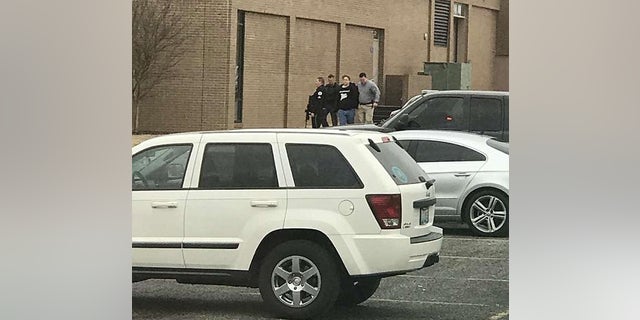 Police asked anyone with information to contact authorities.
The Associated Press contributed to this report.