'Kayak killer' sips martinis, eats steak lunch after walking out of prison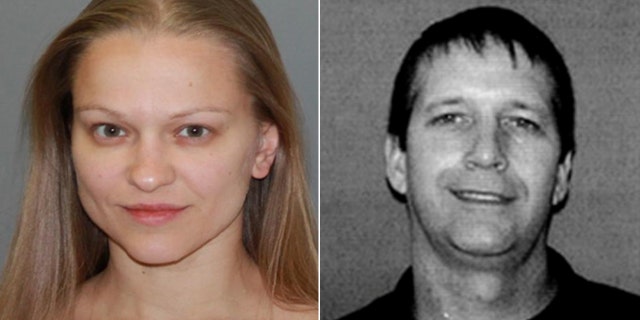 She'll drink to that!
The Latvian woman who watched her fiancé drown in the Hudson River walked out of prison Thursday — and celebrated with a martini and steak lunch.
Angelika Graswald, 37, was sprung from Bedford Hills Correctional Facility in Westchester, a month after she was sentenced for criminally negligent homicide in the July 2015 death of her beau.
Graswald — who admitted to watching her lover drown after pulling the drain plug from his kayak – checked her reflection in her lawyer's white Infinity before standing before reporters in front of the jail.
"Angelika is so grateful to be here today," her lawyer, Richard Portale said. "She is grateful for this day. She's excited to be able to reconnect with her family in a meaningful way. She plans to FaceTime her family as soon as we can."
MAN STOPS ATTEMPTED RAPE OF WOMAN WITH MOUTH DUCT-TAPED IN TRUCK; SUSPECT ARRESTED
Graswald was accompanied by two women, one holding a camera, who stepped out of Portale's car to film the reporters as they recorded the statement.
Portale made it clear his client wouldn't be taking any questions.
The foursome then sped off to a white-tablecloth Mount Kisco eatery where Graswald was looking forward to eating some pink meat.
"She's going to take a deep breath of fresh air and then enjoy a nice steak," Portale told The Post Wednesday, repeating this to reporters outside the prison today.
WISCONSIN TEEN IN 'SLENDER MAN' STABBING SENTENCED TO 25 YEARS IN MENTAL HEALTH FACILITY
As Portale rushed off, a man who said he was one of Graswald's lawyers drove a Range Rover that attempted to act as a blocker car — weaving erratically between lanes at approximately 60 mph to deter any reporters trying to follow the cold-blooded belle.
At one point, the Rover cut off a school bus and stopped at a green light so Portale could get away.
Once at the Lexington Square Café, a surf 'n' turf eatery, Graswald, both of her lawyers and the two women sat in a private room on the second floor, were served four martinis to start.
Graswald then devoured a $38 steak cooked medium during the two-hour lunch.
Read more from the New York Post.