Kasich orders rides shut down after deadly Ohio State Fair accident
Ohio Gov. John Kasich ordered all rides at the state fair in Columbus to be shut down until thorough inspections are completed after a ride malfunction Wednesday left one man dead and at least seven people injured.
Two of the seven injured were in critical condition, the Ohio State Medical Center said Thursday.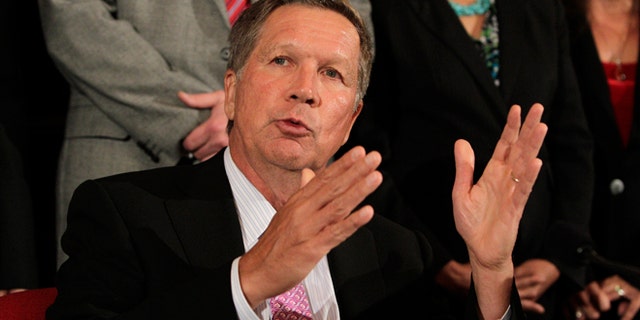 "It was going for a minute and it was at its highest point and I saw somebody fall on the ride and then a minute later the whole like row of seats fell off and hit the ground," Kaylie Bellomy, who witnessed the accident, told NBC4i.
"Everybody was running. I got ran over trying to get out of the way."
The man who was killed was one of several thrown from the Fire Ball ride when it malfunctioned, Columbus Fire Battalion Chief Steve Martin said. The victims range in age from 13 to 41 years old, Fox 28 reported.
Crews shut down other rides at the fair.
"I am terribly saddened by this accident, by the loss of life and that people were injured enjoying Ohio's fair. Our thoughts and prayers go out to those grieving and injured," Kasich said in a statement.
"I have ordered a full investigation into this incident and have ordered that all fair rides be shut down until additional safety inspections can be completed."
William Brown said his wife had just gotten off the ride before the deadly accident, according to NBC News.
"I was in total disbelief," Brown told NBC News. "My wife just got off that ride before the accident happened. It could have been her."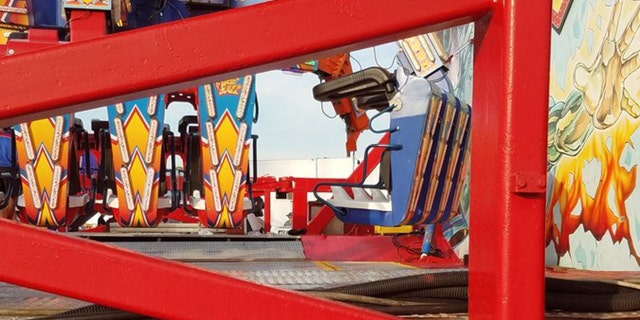 Hours later, some witnesses were still shaken by the incident.
"We cried our eyes last night until our heads hurt," Britney Neal told the Today Show. "We are truly traumatized."
Dr. David Evans of Ohio State University Wexner Medical Center watched video of the accident and said the victims were likely thrown 20 to 30 feet.
"Multiple passengers were ejected at high speed with high energy, many feet – at least 20 or 30, if not more – into the air and then crashed at a significant distance from the ride," he said.
The cause of the malfunction was unclear. Recent storms and flooding forced inspectors to work long hours in recent days, ensuring the rides were in good working shape, the Columbus Dispatch reported.
"The rain slowed us down a little bit. Usually a lot of this stuff would be up a lot faster," inspector Ron Dean told the newspaper.
"It's a very tough day. It's a very tough night for the people of our state because of the loss of our citizens," Kasich said at a news conference Wednesday night.
Sen. Rob Portman, R-Oh., tweeted: "Jane and I send our prayers and deepest sympathies to all those who were impacted by the accident at the Ohio State Fair this evening."
Wednesday marked the state fair's opening day. The fair was initially scheduled to run through Aug. 6. Eleven rides in the fair didn't initially open because inspection work wasn't completed, officials said. The ride that malfunctioned was inspected multiple times, including by a third-party inspector, an official said.
Names of the victims were not immediately released, pending family notification.
"We will get to the bottom of this. We will investigate it. There will be complete transparency," Kasich said. "Make no mistake about it, it is a very, very sad night for all of us."
Fox News' Ruth Ravve and Perry Chiaramonte and the Associated Press contributed to this report.