K-9 laid to rest alongside officer killed in crash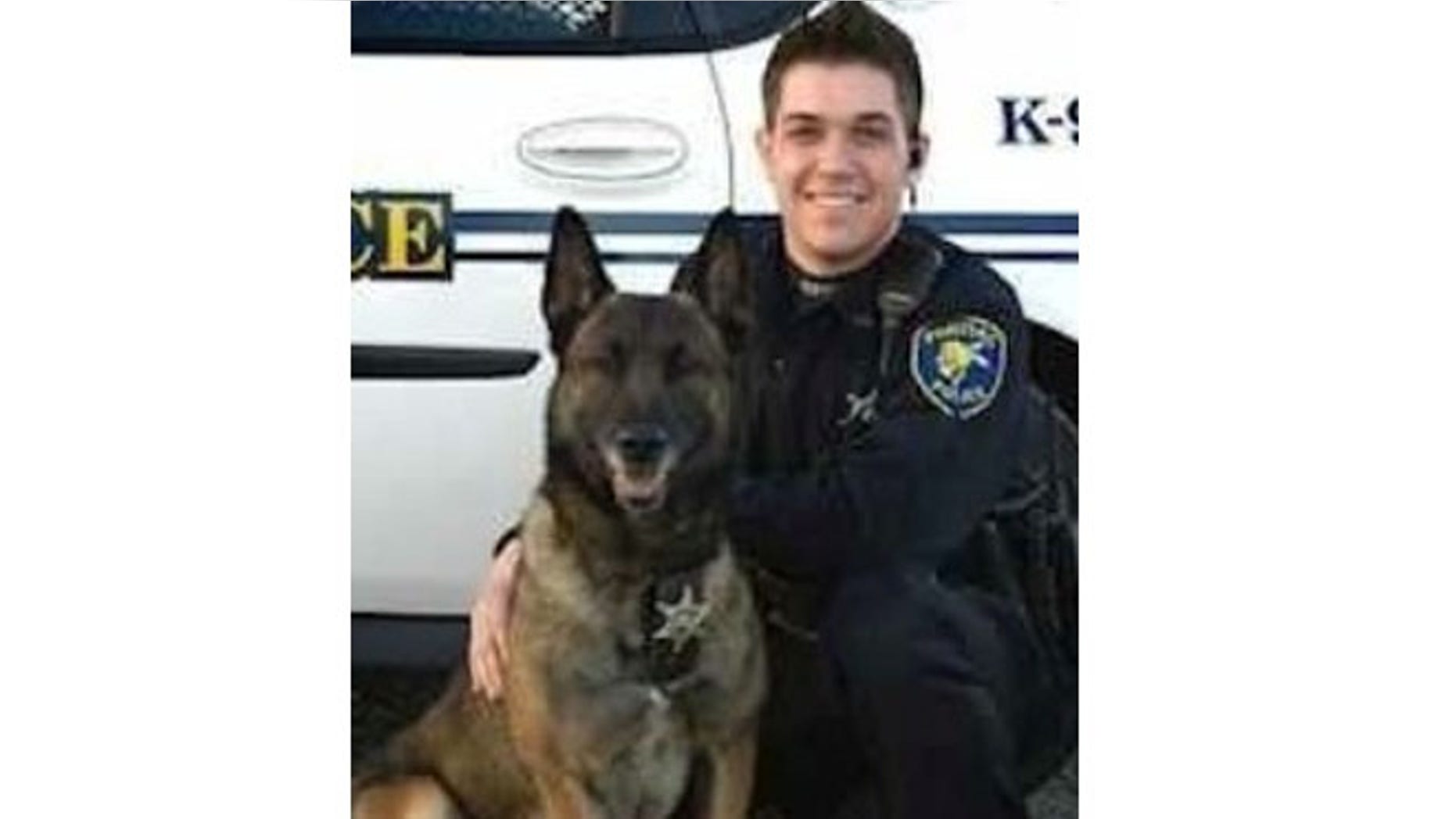 A long line of mourners, including officers with police dogs, gathered in central Illinois Saturday to remember a Pontiac officer who was killed in a crash last month.
A funeral was held Saturday for Casey Kohlmeier, 29, who died along with his canine partner Draco on Oct. 30. Authorities say Kohlmeier's vehicle was hit by a suspected drunken driver on Interstate 55 near Pontiac, about 85 miles southwest of Chicago.
Officials from the Duffy-Baier-Snedecor Funeral Home told The Pantagraph that some mourners waited in three-hour-long line to attend a morning visitation.
His funeral drew thousands determined to pay their respects to the officer who had aspirations of being an FBI agent, The Geneseo Repulic reported.
[pullquote]
He was buried alongside his loyal partner, Draco.
The Geneseo Republic reported that "Amazing Grace" was played, and when the bagpipes ended, a last call for Kohlmeier and his partner blared over the 911 LivCom.
"All units be advised that XK 103, K-9 officer Casey Kohlmeier, a beloved member of the Pontiac Police Department and Livingston County ProActive Unit, and his K-9 partner Draco, were killed in the line of duty Wednesday, October 30, 2013. XK 103 is now 10-7. He may be gone, but he will never be forgotten. Rest in peace. LivCom cleared."
Jason C. Collins, 33, from South Carolina, was allegedly driving under the influence when his pickup truck left the road and struck a marked police car in the center crossover on I-55 north. Collins was taken into custody shortly after the accident, waived extradition and was taken to Livingston County Jail for arraignment, the MyFoxChicago.com report said.
The Associated Press contributed to this report