Jury to decide fate of NY officer in stairwell shooting case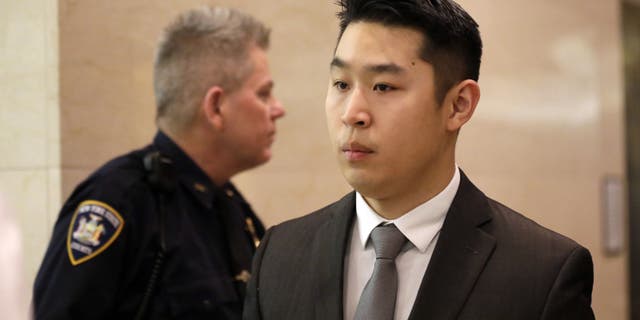 NEWYou can now listen to Fox News articles!
NEW YORK – Jurors are weighing the fate of a New York City police officer charged with fatally shooting an unarmed man in a public housing complex stairwell.
The 12-member panel will return to court Wednesday morning to continue deliberations in the trial of Officer Peter Liang.
The 28-year-old officer faces manslaughter, criminally negligent homicide and other charges in connection with the November 2014 death of Akai (ah-KEYE') Gurley.
Prosecutors argue that Liang acted recklessly when his gun went off in a darkened stairwell. The rookie officer's attorney says it was a "terrible tragedy" and not a crime.
Jurors deliberated for about an hour Tuesday before being sent home for the day. They have asked the judge for an array of materials, including a copy of the New York Police Department's patrol guide.