Jury selection in Aurora theater shooting trial proves challenging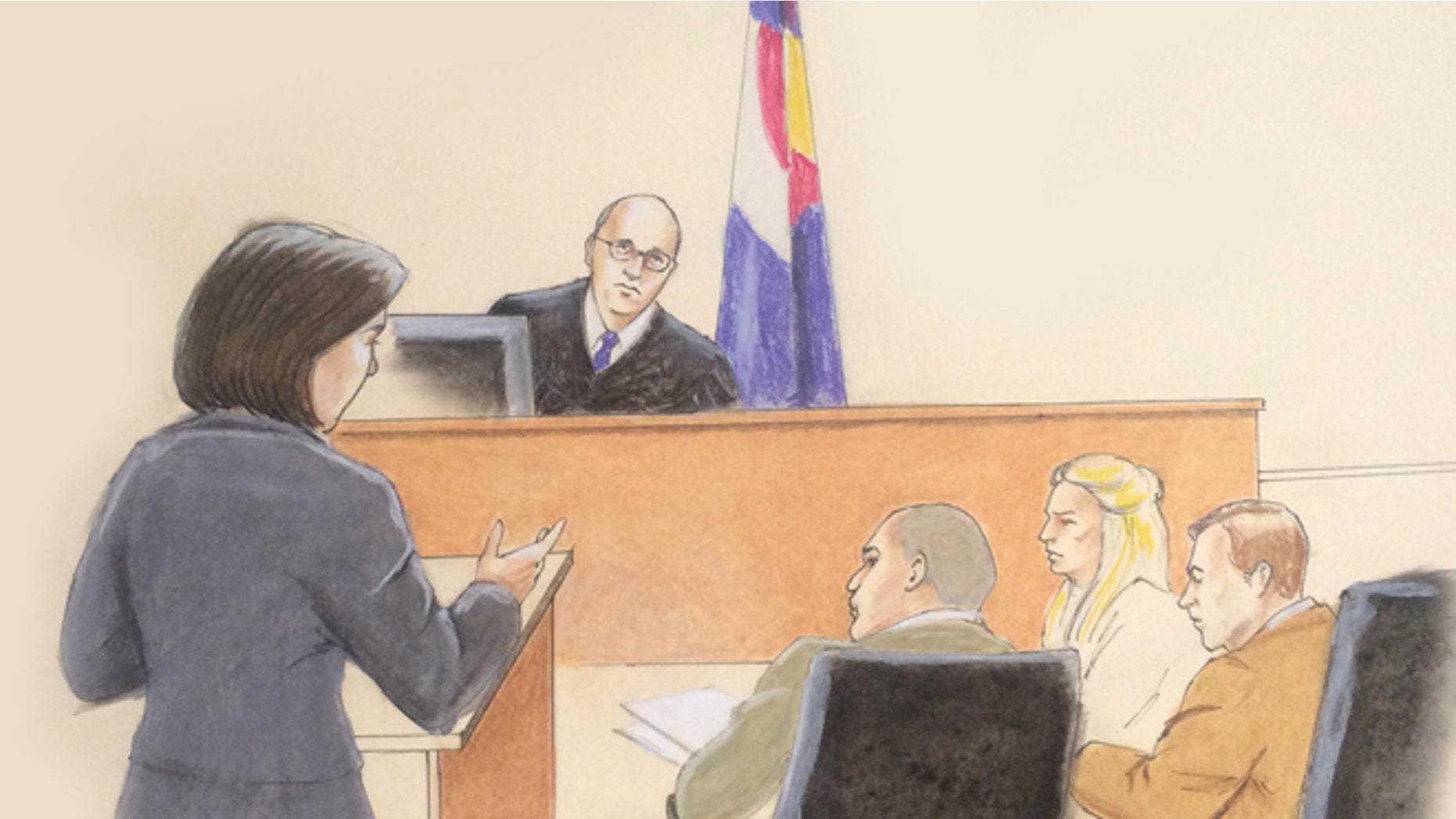 Even with a pool of 9,000 people, jury selection in the trial of James Holmes illustrates the challenges in finding people available to decide such an important case - and one that is expected to last many months.
Medical reasons cited by potential jurors seeking to be excused ranged from prostate cancer to cerebral palsy to chronic incontinence. Other jurors were dismissed Thursday for not speaking English or for being citizens of other countries.
Holmes is accused of opening fire at a midnight showing of "Batman" at a suburban Denver theater in 2012, killing 12 and injuring 70.
Of the 9,000 juror summonses sent out in Arapahoe County where the crime took place, only around 7,000 turned out to be valid. Others presumably went to the wrong people or the wrong addresses or people who no longer even live in the county.
Several were let go because they are directly connected to the case or know someone who is, not surprising in a county of 600,000 people, most of whom live in the city of Aurora where the shooting took place.
So far several people have said they don't speak English or speak it well enough to sit on the jury. On Thursday three people brought their kids to translate for them prompting Judge Carlos Samour to quip, "it seems to be bring your son or daughter to jury duty day."
In Colorado not speaking English does not automatically disqualify a person from sitting on a jury, but in the first couple of days of selection, Samour seemed inclined to simply release those who said their English was not up to par.
Yet by Thursday, when another person asked to be excused after claiming their English was not good enough, defense attorney Daniel King suggested, "We really need to start talking to these people" rather than dismissing them out of hand.
Not surprisingly medical issues are another popular reason for asking to be excused.
One woman called on the morning she was to appear to say she was violently ill and in the process of getting an ambulance for herself. Samour told the defense and prosecution attorneys present, "I am inclined to release her." After discussion with attorneys however, he said she will be instructed to come back on a different day if she is feeling better.
Another juror had a handwritten note from a doctor saying he, "needs to be excused from jury duty because he has a medical condition which precludes sitting for long periods of time."
A woman who showed up for jury duty and claimed to be suffering from a panic attack was brought before the judge for questioning to make sure she was telling the truth. She told the judge her anxiety was not caused by the trial but was a chronic condition caused by "life in general." She was released.
Others have been released because they are residents of different counties or citizens of other countries.
Of the 266 jurors in the first two groups who filled out questionnaires, both sides agreed to tell 88 they did not need to come back for individual questioning. The reasons for those people being released was not mentioned in open court.
Arapahoe County District Attorney George Brauchler told the judge he was reluctant to give the reasons while the media was listening for fear of providing "a road map" for anyone wanting to get out of jury service.
The jury orientation process is schedule to continue until Friday, February 13. The following Monday those who have not been released will begin to appear before the court for individual questioning.