Jury hears from former Boston drug dealers at Bulger trial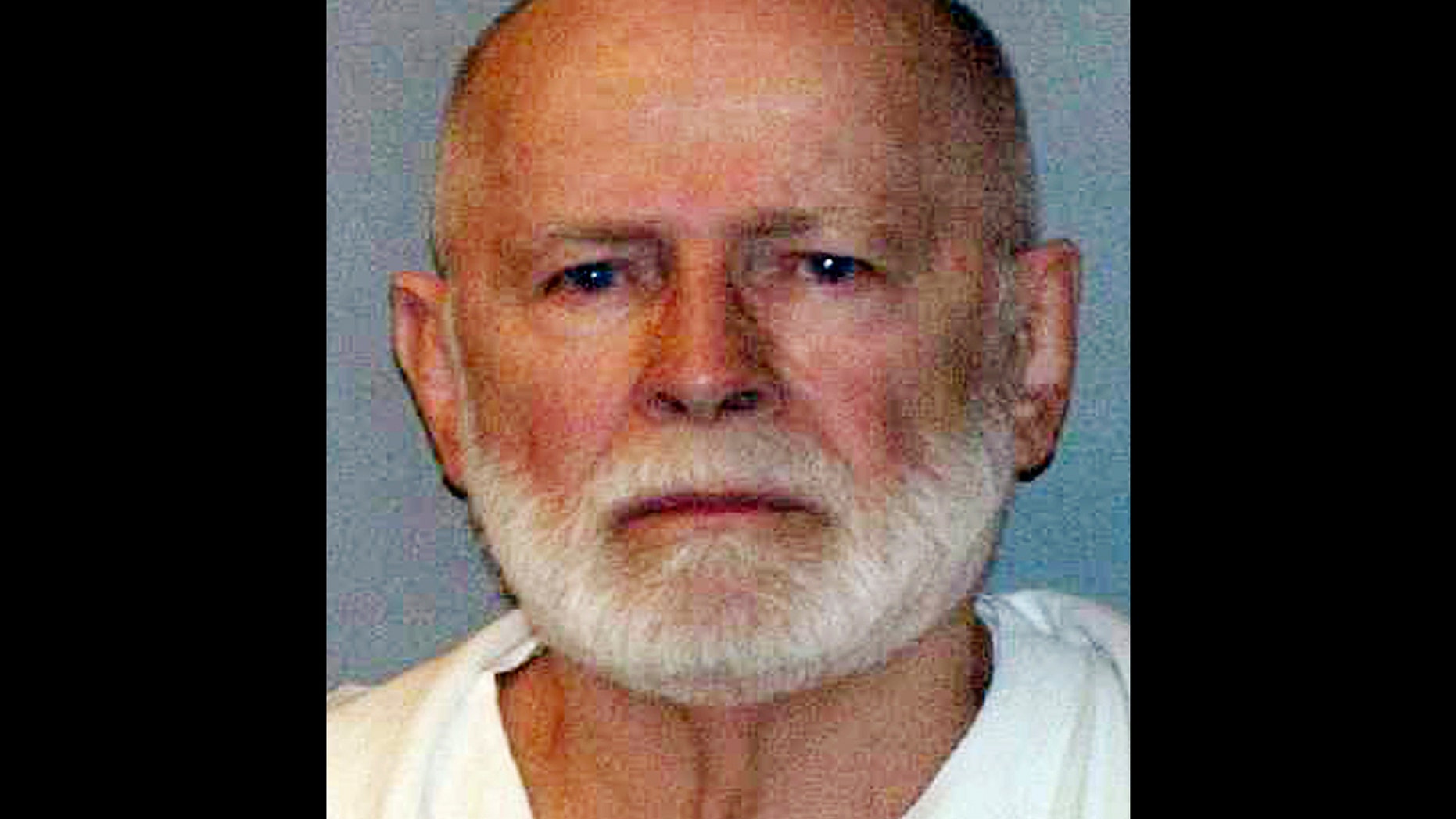 Two former drug dealers and a forensic dentist took the stand Friday in the racketeering trial of James "Whitey" Bulger.
Anthony Attardo, a former Marine, told the courtroom that Bulger ordered him to pay a $100,000 "tribute" for dealing cocaine in Boston, MyFoxBoston.com reported. Attardo said he was making up to $35,000 a month in the 1980s, which angered Bulger's crew because he wasn't buying the drugs from them, The Boston Globe reported.
Attardo testified that he only paid tribute to Bulger after his teenage brother was shot. Bulger, who is accused of playing a role in 19 killings, was never charged in the teen's shooting, The Globe reported.
"I grew up in Southie all my life… everybody knew his reputation," Attardo said, according to The Globe. "He meant what he said."
Bulger's defense team hammered Attardo on the stand and pointed to a 1999 grand jury testimony when he lied under oath, MyFoxBoston.com reported. Attardo said he lied then to protect his friend, Kevin Weeks, who also has been called as a witness in the trial, because he believed Bulger wouldn't ever be caught.
Another former drug dealer, Paul Moore also testified about dealing drugs with Bulger. Moore said Bulger forbade dealers from selling drugs and banned them from selling heroin and angel dust in Southie, MyFoxBoston.com reported.
Moore testified Bulger once fined him $10,000 for buying cocaine from an outside source even after he was given permission to do so, MyFoxBoston.com reported.
The forensic dentist told jurors about unique identifiers in the dental x-rays of Arthur "Bucky" Barrett and John McIntyre. Prosecutors alleged Bulger killed the two and then pulled their teeth before burying them, MyFoxBoston.com reported.
The jury is expected to hear from the brother of Debra Davis, a 26-year-old woman who prosecutors say was strangled by Bulger in 1981 and Patricia Donahue, the widow of a man allegedly shot by Bulger in 1982.
Davis' brother Steve saw photos of his sister's skeleton entwined with the tick rope used to truss and choke her for the first time yesterday, The Boston Herald reported. 
"It was tough," Davis told The Herald. "They just wrapped the rope around her as tight as they could. My sister was a small girl," he said.
Jurors have heard from at least a half a dozen relatives of people allegedly killed by Bulger and his gang in the 1970s and '80s.
Testimony continued Friday after a federal judge denied a request by Bulger's lawyers Thursday to delay proceedings for several days due to being overworked.
The mobster's lead lawyer filed a motion asking for a suspension of the trial until Tuesday so the defense team can prepare for prosecution witnesses on the stand.
The request came after a day after a former forensic expert testified that remains found in Boston 13 years ago were those Barrett, McIntyre, and Deborah Hussey.
Weeks, Bulger's one-time protege and enforcer testified that Bulger killed the three in the early 1980s. Weeks said Bulger shot Barrett and McIntyre, and strangled Hussey. Weeks testified he helped bury the bodies first beneath a South Boston house, and then at a site in Corchester.
The 83-year-old Bulger has pleaded not guilty to the charges.
He was one of the nation's most wanted fugitives after he fled Boston in 1994. He was finally captured in 2011 in Santa Monica, Calif.
Click for more from MyFoxBoston.com.
The Associated Press contributed to this report.