Judge upholds government's claim to $80M in rare gold coins found in safe deposit box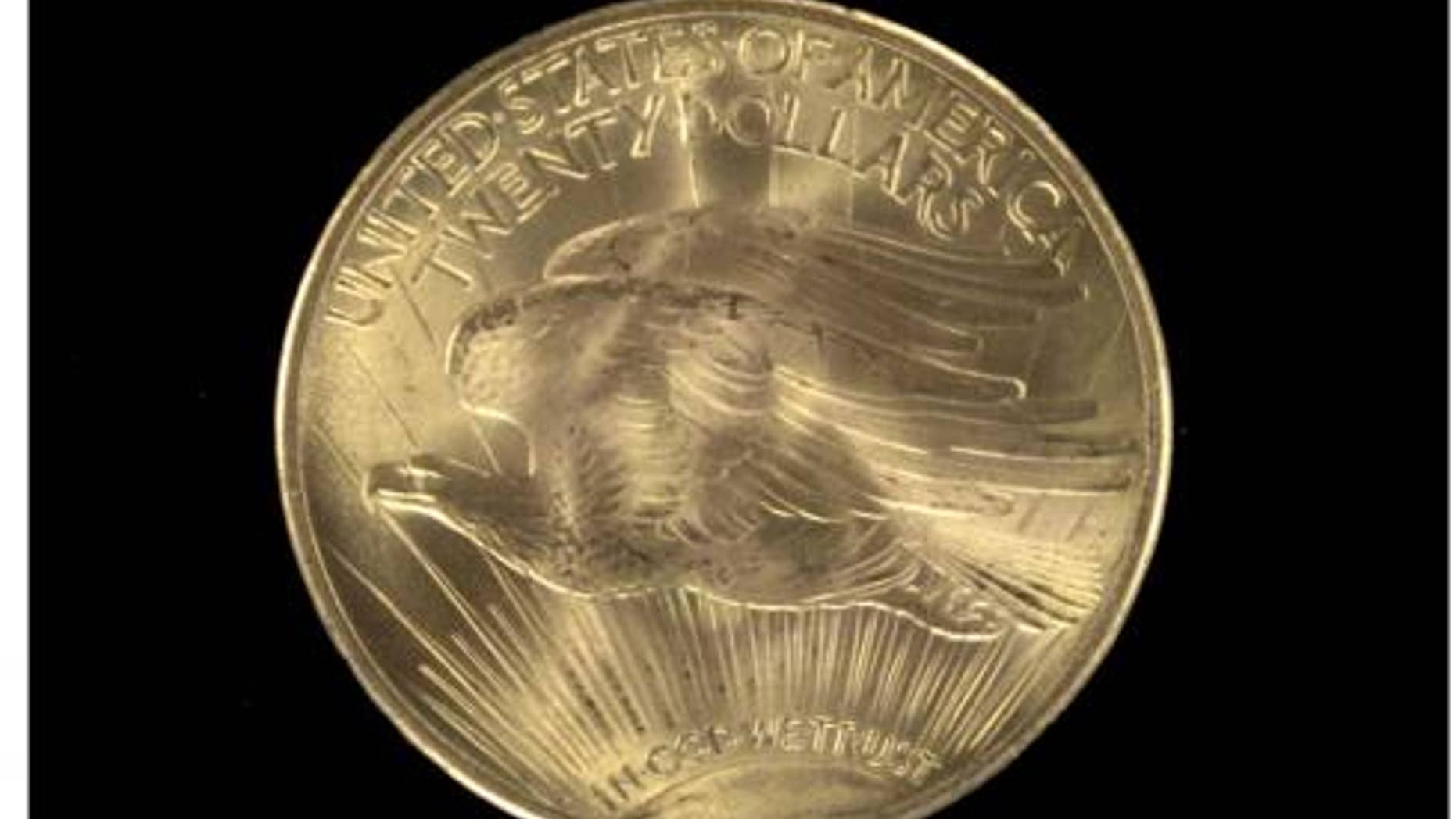 Ten of the rarest and most valuable coins in the world were almost certainly stolen from the federal mint in Philadelphia and therefore belong to the U.S. government and not heirs of a coin dealer who found them in his safe deposit box, a federal judge ruled.
The Augustus Saint-Gaudens double eagles $20 pieces were among some 445,500 struck during the Great Depression. But nearly all were pulled out of circulation within weeks as President Roosevelt ordered U.S. banks to abandon the gold standard. It was originally believed that all but a pair of the double eagles was melted down into gold bars. One of the surviving coins fell into the hands of King Farouk of Egypt, and sold for more than $7.5 million at a Sotheby's auction in the summer of 2002.
But in 2003, three grandchildren of a coin dealer named Israel Swift found 10 if the coins in a safe deposit box after Swift's death. It turned out the coins had been given to Swift by Philadelphia Mint cashier George McCann years ago. The coins were seized by the government when the heirs took them to the mint seeking authentication. Since then, Swift's grandchildren, Joan, Roy and David Langbord, have been battling in court to prove they are the rightful owners of the coins.
[pullquote]
A jury found for the government last year, and this week a federal judge agreed with the verdict. In his ruling, U.S. District Judge Legrome Davis Jr. held that, since no records showed coins being lawfully taken from the mint, they were almost certainly stolen.
"The Mint meticulously tracked the '33 Double Eagles, and the records show that no such transaction occurred," U.S. District Judge Legrome Davis Jr. wrote in his decision. "What's more, this absence of a paper trail speaks to criminal intent. If whoever took or exchanged the coins thought he was doing no wrong, we would expect to see some sort of documentation reflecting the transaction, especially considering how carefully and methodically the Mint accounted for the '33 Double Eagles."
Lawyers for the Langbords had argued that the coins could have left the Mint legitimately between March 15 and April 5, 1933, before Roosevelt's recall. The government's star expert, David Tripp, acknowledged gold coins could have left the Mint during that window, but he added that there were no records that 1933 Double Eagles did.
"Nobody witnessed the disappearance of the 10 coins, but the jury "could - and did - properly infer criminal intent," Davis wrote.
Davis had ruled back in 2009 that the Treasury Department had violated the Langbords' constitutional rights when confiscated the coins after Joan Langbord surrendered them for authentication. That left it up to the government to prove that the coins were stolen from the Mint, which the jury found it did.