Judge overturns North Carolina men's conviction in 1983 murder case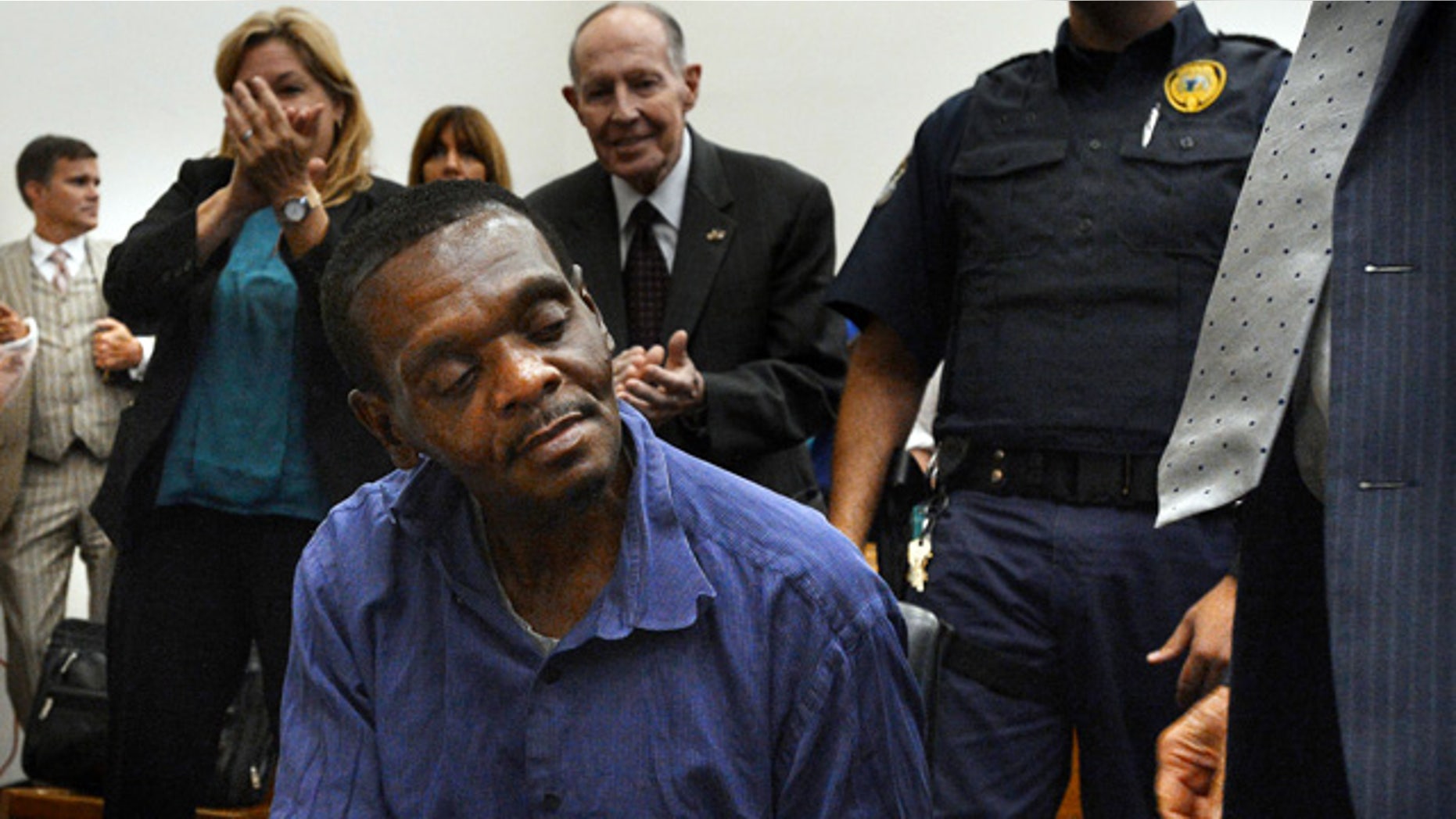 Two North Carolina half brothers were expected to be released from prison Wednesday, one day after a judge ruled that they had been convicted of a 1983 rape and murder that they did not commit.
Henry McCollum, 50, and Leon Brown, 46, had originally been sentenced to die in connection with the death of 11-year-old Sabrina Buie. Buie was found dead in a rural soybean field on September 26, 1983, the day after her father had reported her missing. At a second trial, McCollum was again sent to death row, while Brown was convicted of rape and sentenced to life.
Defense lawyers had long maintained that local police had coerced confessions out of the men, both of whom are mentally challenged. The Charlotte Observer reports that both McCollum and Brown, who were 19 and 15 at the time of the murder, have repeatedly scored in the 50s and 60s on IQ tests, and struggle to read and write.
Defense lawyers petitioned for their release after a recent analysis of a cigarette butt found near the girl's body did not match either brother, but rather a man the Observer identified as Roscoe Artis, who is already serving a life sentence for a similar rape and murder that happened less than a month later. Attorneys also say that fingerprints taken from a beer can at the crime scene don't belong to Brown or McCollum either.
Robeson County District Attorney Johnson Britt acknowledged the strength of the DNA evidence in his closing argument Tuesday.
"The evidence you heard today in my opinion negates the evidence presented at trial," he said, adding that if the men were granted a new trial, "the state does not have a case to prosecute."
Moments later, Superior Court Judge Douglas Sasser vacated the men's conviction and ordered their release, "based on significant new evidence that they are, in fact, innocent."
Family members of the men gasped and some sobbed as the judge announced his decision to the packed courtroom. Brown smiled and shook a defense lawyer's hand and McCollum looked spent and relieved
"We waited years and years," said James McCollum, Henry McCollum's father. "We kept the faith."
The men's cousin, 52-year-old Ted Morrison of Jersey City, New Jersey, walked out of the courthouse and exclaimed: "Free at last! Thank Robeson County they are free at last."
Still, he said the result was bittersweet for his family and for Buie's.
"There are no winners. Because they lost somebody, and we lost two people 30 years."
The Associated Press contributed to this report.