Journey cassette tape prompts evacuation at North Carolina building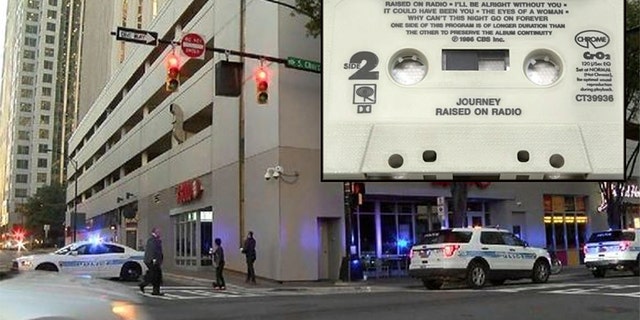 If anyone feared another mail bomb had been found in North Carolina on Tuesday, you can now stop believin'.
Evacuations and street closures caused by the discovery of a "suspicious package" were quickly ended when responders discovered the parcel only contained a cassette tape of the band Journey.
Authorities rushed to the Duke Energy Building in Charlotte after employees found a "suspicious package" and called 911 at 6:12 a.m., FOX46 reported.
But it turns out, the manila envelope only held a tape of the 1980s-era rock group of "Dont Stop Believin'" fame.
"To be clear, this is a suspicious package call and not a bomb threat," police told FOX46.
The call prompted street closures surrounding the building on South Tryon Street.
Duke Energy tweeted just after 8 a.m. the scene was cleared.
"A suspicious package was discovered at the 400 South Tryon Street building. Following strict protocol, 911 was called. @CMPD investigated and determined the package posed no danger. The scene has been cleared," the tweet read.