Jaguar escapes captivity in New Orleans, killing 6 other animals before being sedated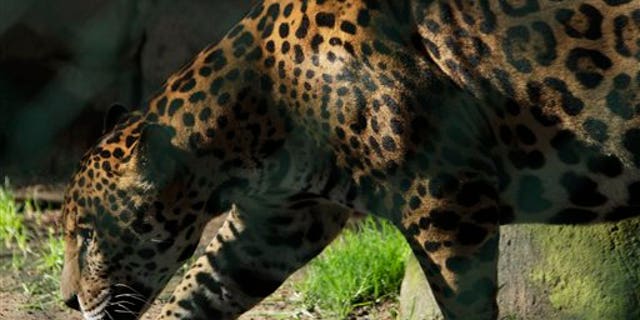 A jaguar that escaped captivity Saturday morning from the Audubon Zoo in New Orleans managed to kill six other animals in the park before being sedated by staff.
According to a press release from the zoo, the 3-year-old male cat, Valerio, escaped its habitat around 7:20 a.m. Officials say they believe that the roof of the habitat, which appeared to be "compromised," may have offered an escape route.
Team members, armed with tranquilizers, responded quickly and positioned themselves "to get a good line of sight." The jaguar was struck around 8:15 a.m. – it was sedated within a few minutes.
While on the loose, the jaguar managed to attack and kill six other animals – four alpacas, a fox and an emu. Three other animals were also attacked but are expected to survive.
There were no human injuries during the episode.
The zoo was closed Saturday but officials said it would reopen Sunday, with the exception of the jaguar habitat.
"This is a sad day for the Audubon family including our staff, volunteers, supporters and our community. We are offering grief counseling to our staff to ensure they are supported during this time. We appreciate the overwhelming support and the many condolences from the community on social media," the zoo said in a press release.
Audubon Zoo said it would continue to investigate and make improvements.