ISIS-loving, wannabe terrorist college student in NY gets 20 years in prison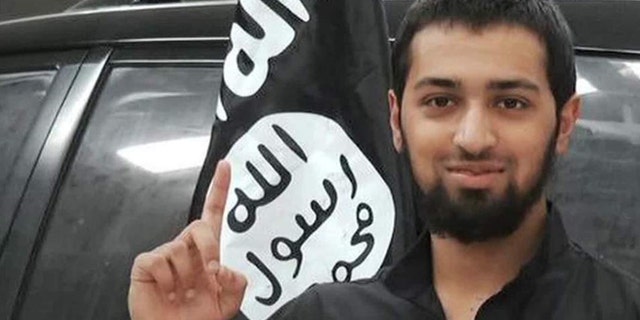 An ISIS-loving Queens, N.Y., college student who planned terror attacks on Big Apple landmarks will spend almost two decades behind bars, federal prosecutors announced Tuesday.
Munther Omar Saleh, 22, was sentenced to 18 years in prison and 10 years' supervised release in Brooklyn federal court after pleading guilty last year to conspiring to help the jihadist group and assaulting a federal law enforcement officer.
Saleh, a student at Vaughn College of Aeronautics and Technology in Queens, worked with late British ISIS recruiter Junaid Hussain to construct a pressure-cooker bomb and also discussed potential New York targets with him — including the Statue of Liberty.
They also plotted for Saleh's co-defendant, Fareed Mumuni, to use a similar bomb in a suicide attack on law enforcement officers who had been following the pair around.
CLICK MORE FROM THE NEW YORK POST.