Is video of 'strange thing' in Alaska river a Loch Ness monster-like creature?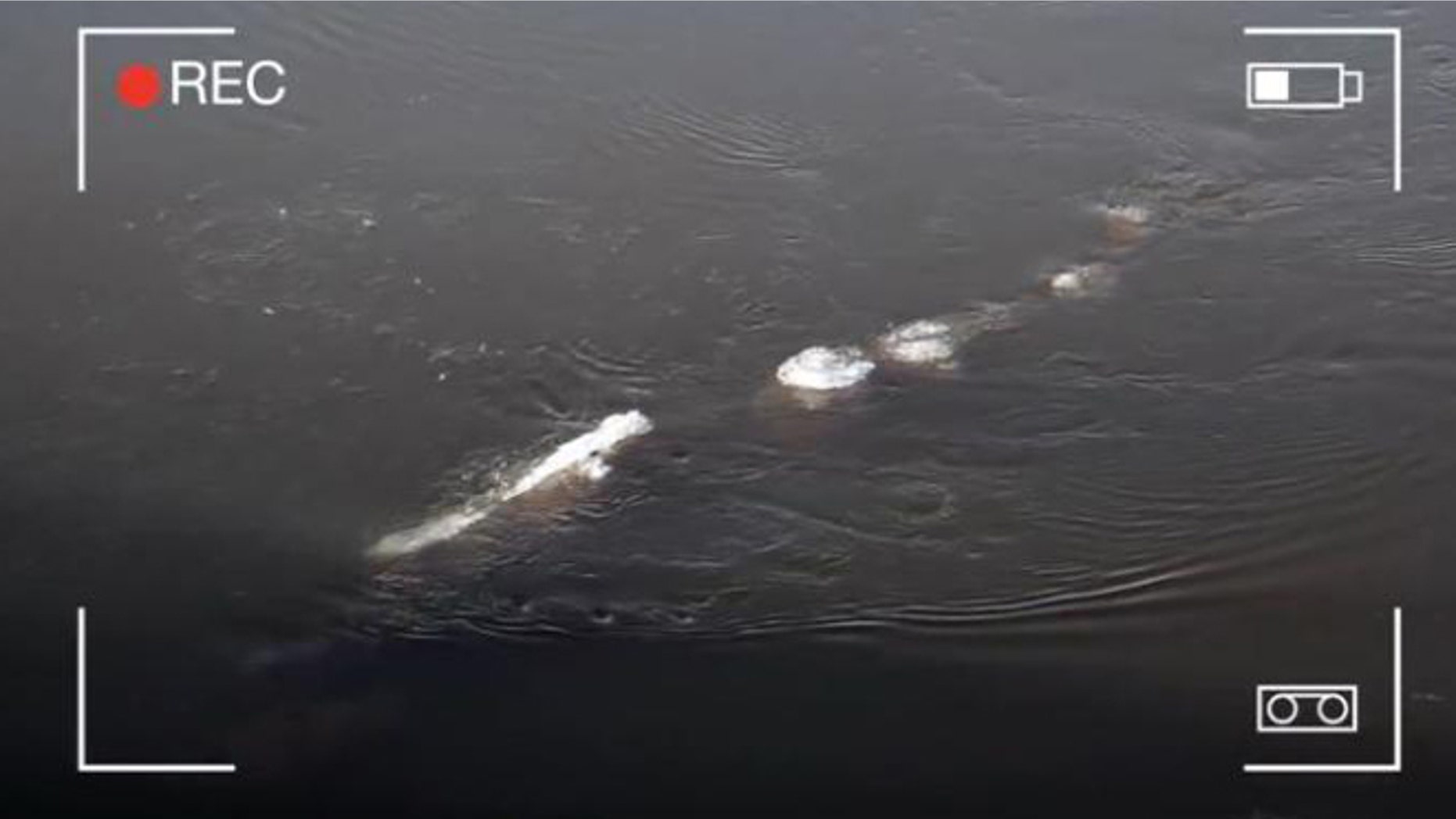 Are the icy waters of an Alaska river home to a Loch Ness monster-like creature?
Bureau of Land Management staffer Craig McCaa was recording video of the Chena River Oct 18 when he saw a 12-to-15-foot-long object swirling back and forth in the current for several minutes, the Alaska Dispatch News reports.
McCaa posted the video on the BLM-Fairbanks video page where speculation is runing rampant over what the creepy object might be, the paper reports.
RECOVERED WWI GERMAN U-BOAT REVIVES 'SEA MONSTER' TALES
As of Saturday the video has been viewed more than 178,000 times.
"I initially thought, and several people thought, it could be some rope that snagged on the bottom of the river with chunks of ice," McCaa said. "Other people have mentioned everything from sea monster to giant sturgeon."
McCaa said he shot the video from a safe distance on a bridge.
"I don't know what I would have done if I had come by in a canoe or something," he told the Dispatch. "But looking from it above on the University Avenue bridge I didn't feel too threatened."
Alaska Department of Fish and Game biologist Klaus Wuttig told the Dispatch he thinks it's probably just rope stuck to a bridge pier that floated to the surface because of ice particles.