Interior Secretary Ryan Zinke blames 'radical environmentalists' for deadly California wildfires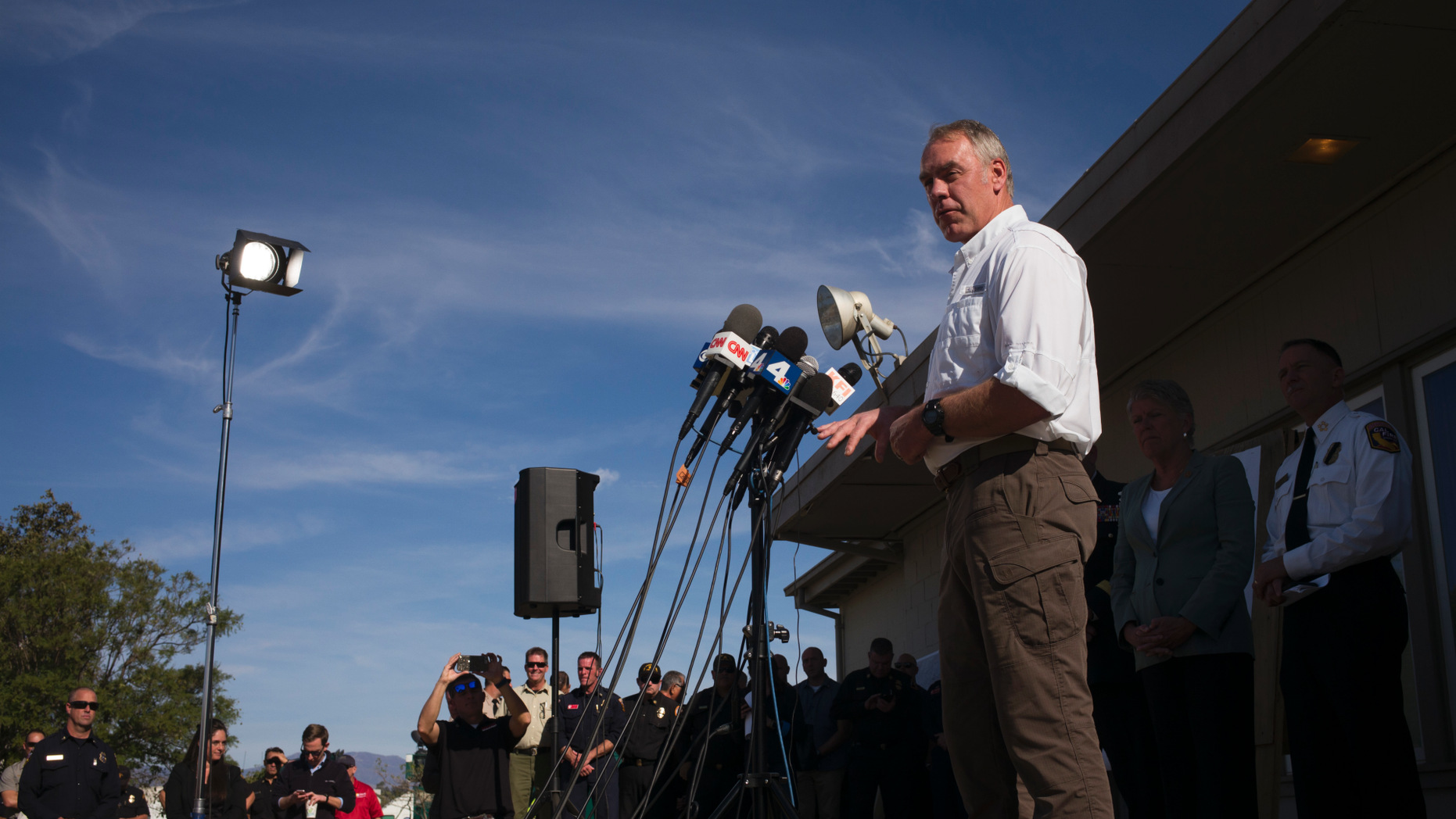 Interior Secretary Ryan Zinke is blaming "radical environmentalists" for the deadly California wildfires that have left dozens dead, saying they'd rather "burn down the entire forest than cut a single tree."
Speaking during a press briefing via teleconference on Tuesday, Zinke addressed forest management concerns in the wake of the devastating wildfires, saying that it is a situation that can "absolutely be mitigated."
"Everyone should recognize that the density of dead and dying trees is higher, the density of trees is higher and there is active forest management principles that we should use to mitigate these devastating forest fires," he said
TRUMP HAMMERED FOR CALIFORNIA WILDFIRE CLAIMS – BUT GOV. BROWN ALSO BACKED NEW FOREST MANAGEMENT MEASURES
But, he said, complicating matters is "lawsuit after lawsuit by, yes, the radical environmental groups that would rather burn down the entire forest than cut a single tree or thin the forest."
When asked which groups he was faulting, Zinke declined to give specifics.
"It's easy to find who is suing and who promulgates these destructive policies, so yes, I do lay it on the feet" of environmentalists.
Zinke pointed to other causes of the wildfires, like a longer fire season and more dead and dying trees, but he said these are factors that can be solved.
President Trump came under fire last week in some quarters after making a similar assertion that Californian officials needed to do a better job at forest management. Zinke's remarks on Tuesday seemed to back the president's argument.