Indiana Police Say Killer of Five People Is Still at Large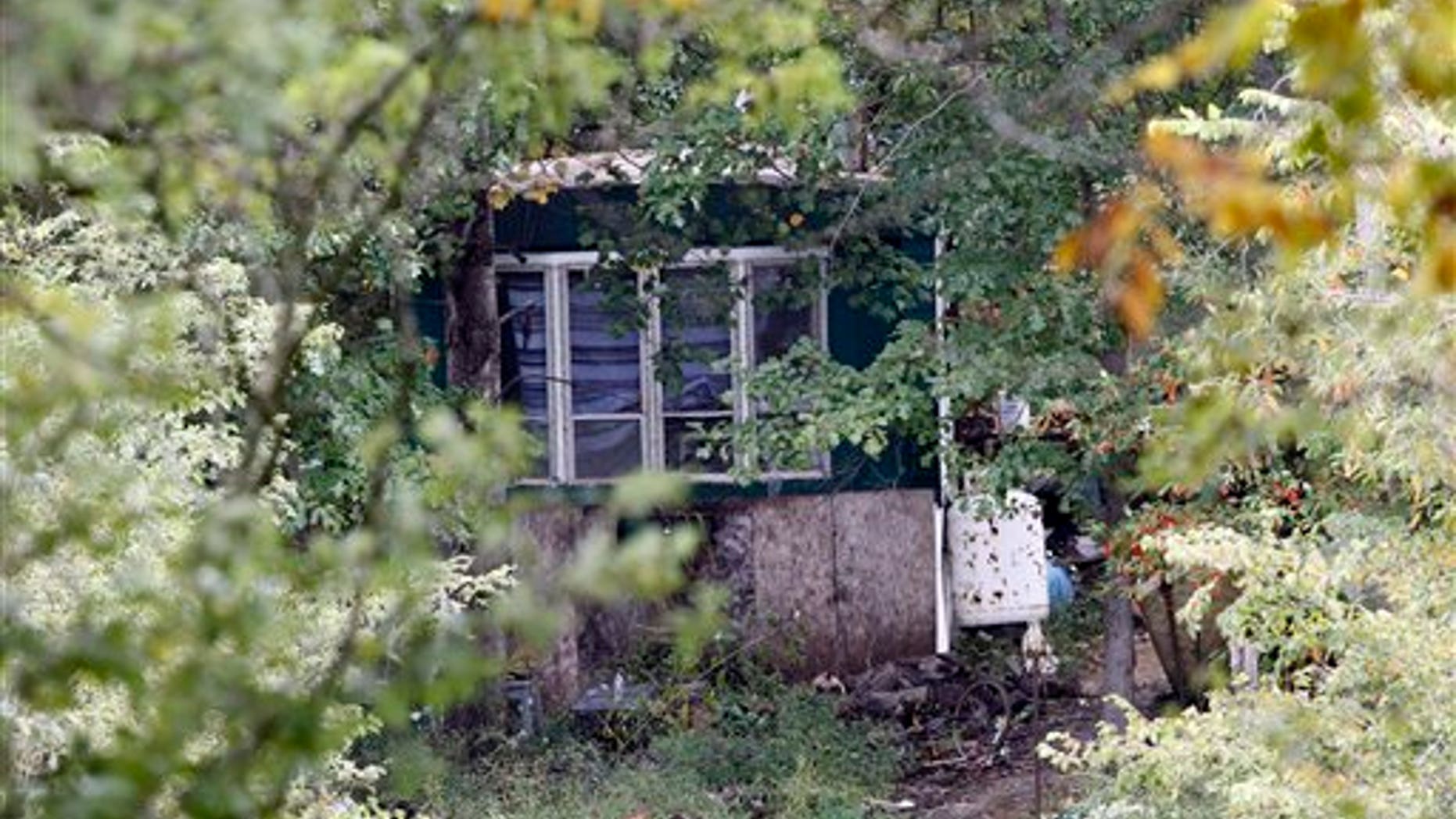 INDIANAPOLIS – Investigators probing the fatal shootings of five people in rural southeastern Indiana said Tuesday that no suspects have been identified and that it appears the killer or killers wasn't among the dead.
Sgt. Jerry Goodin of the Indiana State Police confirmed for the first time Tuesday afternoon that authorities were viewing the crime as five murders and that the one or more shooters remains at large.
"There are no suspects or persons of interest in this case at this time," Goodin said.
The five victims, including four from one family, were found dead Sunday at two properties near the town of Laurel, about 50 miles southeast of Indianapolis. Police rushed to the scene after a passersby found a 4 -year-old girl walking along a country road.
"Right now the only one we know who escaped the crime scene is the child," Goodin said at a news conference in nearby Brookville. He would not provide any other information about the girl other than to say she was safe.
He identified four of the victims as Roy Napier, 50; Angela Napier, 47, Melissa Napier, 23; and Jacob Napier, 18. All had been shot in the head.
Angela Napier's sister, Teresa Richardson, said the home where the bodies were found belonged to Roy Napier, who lived there with their adult daughter and son. She said her sister was visiting them Sunday.
The fifth victim, Henry Smith, 43, of Laurel, died from a gunshot to the chest and had possibly been beaten in the head, Goodin said.
Meanwhile, the Indiana couple who called 911 after they found the 4-year-old girl walking along a road said they realized at once that something wasn't right about the situation.
John Kesler of rural Laurel said he and his wife, Jane, were driving home from lunch Sunday afternoon in nearby Metamora when they saw the girl walking on the road.
The child, barefoot and wearing just a pair of cotton trousers, waved as they passed. Kesler turned around and went back to check on her.
"If you'd have seen the kid, you'd have known right off something ain't right," he said Tuesday.
The girl held up four fingers when asked her age. Her hair was tied in a ponytail. She kept her thumb in her mouth and stared into space as tears ran down her face, Kesler said.
"She was just a pretty little thing ... and she was just scared to death," said Kesler, a retired firefighter from Fort Wayne.
The couple stopped at a nearby house to see if the girl belonged there, but the residents said she wasn't theirs. Kesler told his wife to call 911.
"I said, `I've got a bad feeling on this one,"' he said.
It took sheriff's deputies from the county seat at Brookville about half an hour to get to the isolated neighborhood. Within another hour or so, dozens of officers had arrived at the scene.