Legendary NYC Mafia boss Carmine Persico dies behind bars at 85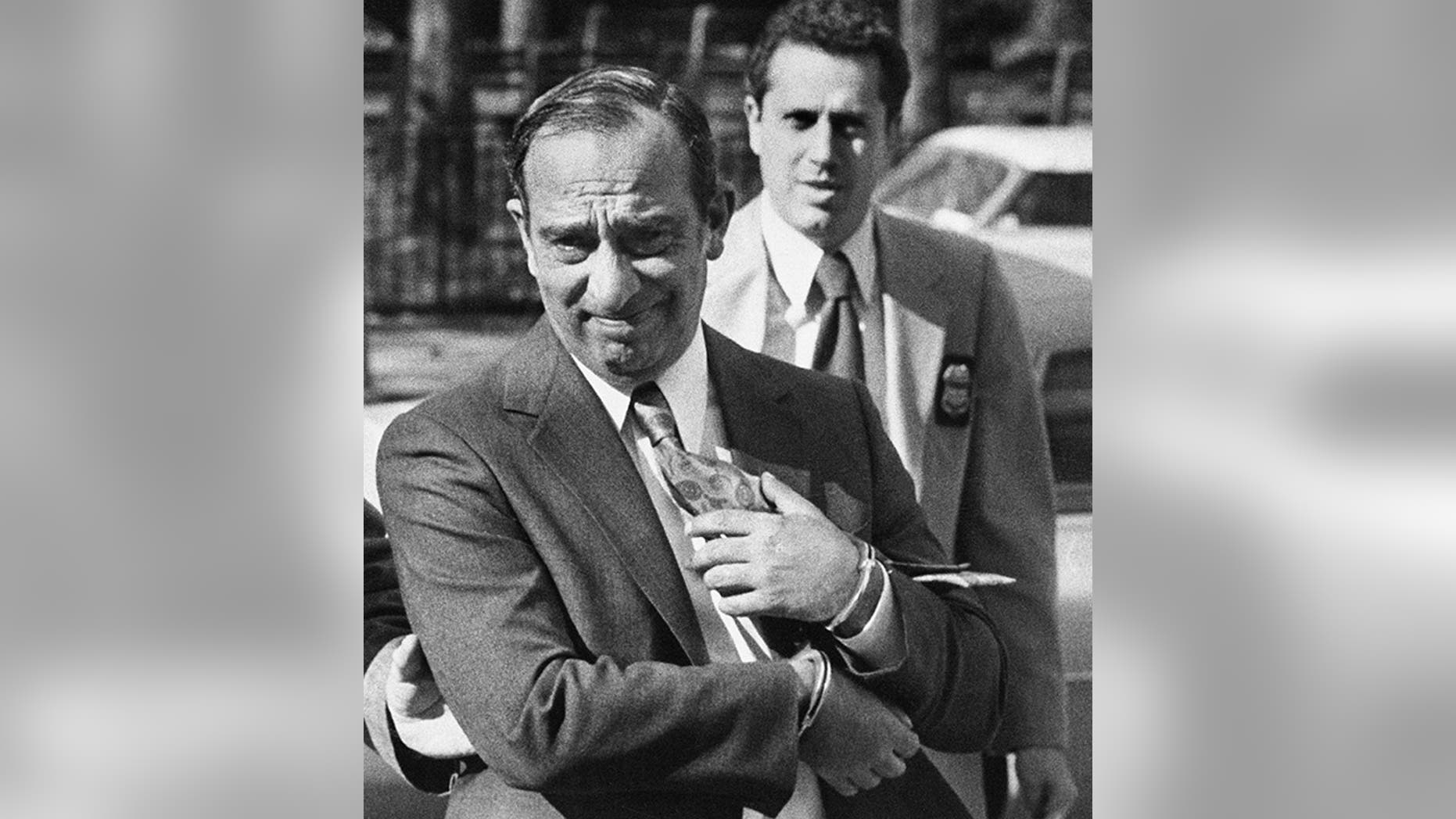 A legendary New York City gangster known as "The Snake" has died behind bars -- three decades after he and two other Mafia bosses were convicted in a historic Mafia case brought by federal prosecutors under then-U.S. Attorney Rudolph Guiliani.
Carmine Persico, longtime boss of the ruthlessly violent Colombo crime family gasped his last breath Thursday at a North Carolina hospital in the midst of 139-year prison sentence in federal prison. He was 85.
Experts said Persico's death marks the end of an era in New York City, according to the New York Post.
"He's from the bygone era from when organized crime controlled New York City. It was a part of history, just like Al Capone and Jesse James," said Pace University law school professor John Meringolo, whose clients include reputed mobsters.
AL CAPONE'S CHICAGO HOME UP FOR SALE ON 90TH ANNIVERSARY OF ST. VALENTINE'S DAY MASSACRE
Persico and seven other mobsters were convicted in the so-called Mafia commission case overseen by Giuliani, who went on become New York City mayor and is now President Trump's personal lawyer in Robert Mueller's Russia meddling probe.
Prosecutors accused Persico and the leaders of the other four Italian-Mafia families in New York City of creating the commission to carve up territories, oversee disputes between rival mobsters and approve gangland slayings.
The commission case dealt a significant blow to the Mafia's vice-like control of corrupt unions and various illegal rackets.
JOHN TRAVOLTA'S 'GOTTI' BIOPIC NOMINATED FOR WORST MOVIE OF 2018 AT THE RAZZIE AWARDS
At the trial, the jury heard the feds accuse Persico of involvement in the legendary rubouts of  two big-name mobsters: Albert Anastasia, the Murder Inc. leader who was killed in a barber's chair in Manhattan in 1957, and Joseph Gallo, who was shot at Umberto's Clam House in Little Italy in 1972.
Persico took over the Colombo mob in 1973 and was believed to have still exerted control over Colombo family business from his prison cell.
Persico lawyer Benson Weintraub confirmed Persico's death and said his treatment with antibiotics was interrupted by the 35-day government shutown, hastening his decline, WABC-TV reported Friday.
The mobster was moved Monday to the hospice unit at Duke University Medical Center from the federal lockup in Butner, North Carolina, the station reported. Another Butner inmate is Ponzi scammer Bernie Madoff.
At the sentencing in the commission case, Manhattan Federal Court Judge John Keenan suggested that Persico could have been a great man, if he'd chosen another calling.
CLICK HERE TO GET THE FOX NEWS APP
"Mr. Persico, you're a tragedy," he said. "You are one of the most intelligent people I have ever seen."
The Associated Press contributed to this report.