Illegal immigrant ordered freed by feds now suspected of murder in Ohio
An illegal immigrant suspected of murdering one woman, wounding another and attempting to rape a 14-year-old girl was released earlier this month by Ohio sheriff's deputies after U.S. Customs and Border Protection agents told them not to hold him, law enforcement officials said Tuesday.
Juan Emmanuel Razo, 35, was arrested Monday after a shootout with police following a crime spree police say began with the attempted rape of a girl in a park in Painesville, about 30 miles northeast of Cleveland. He later shot a woman in front of her children and murdered a 60-year-old woman in nearby Concord Township, according to police. While Razo is being held on $10 million bond, authorities are trying to explain why he was allowed to remain in the U.S. illegally after local authorities questioned him just three weeks ago.
"I can't set a bond high enough."
"I have somebody who we don't know who he is, why he is in this country, why he is here illegally and why he allegedly committed a murder," Painesville Municipal Court Judge Michael Cicconetti thundered at Razo's arraignment, noting the suspect has no green card, birth certificate or driver's license.
"I can't set a bond high enough," he continued. "How in the hell do I even know it's him?"
Cicconetti later told Fox News he did not understand how federal authorities could have ordered Razo released on July 7 when local deputies questioned him and contacted Border Protection officials, given that no one could even verify his identity.
"If you are stopped, at that point, whether it be by law enforcement or you make your first court appearance, at that point we have to have some kind of identifier on him," he said.
Deputies who questioned Razo say Border Protection officials told them Razo is from Mexico and in the U.S. illegally, but said they would not pick him up for deportation. Lake County Sheriff Dan Dunlap said at a news conference that deputies released Razo because he hadn't committed a crime at that point.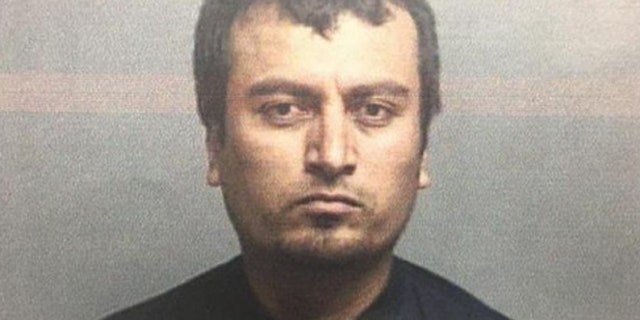 A Border Protection spokesman did not return telephone messages seeking comment. A spokesman for U.S. Immigration Customs Enforcement said in an email that ICE was closely monitoring the case. The email identified Razo as Juan Emmanuel Razo-Ramirez.
A detective said during the arraignment that Razo has confessed to the deadly, one-day crime spree in the quiet Lake Erie town. Police began seeking Razo late Monday morning after the girl described him to police and said he had tried to rape her. Hours later, he allegedly shot a 40-year-old woman in the arm as she walked with her two children along a bike path and an hour after that, a man told park rangers he'd found his wife, 60-year-old Margaret Kostelnik, shot to death in their home near the bike path.
The Lake County coroner said Kostelnik, who was an assistant to the mayor in nearby Willoughby, was shot multiple times.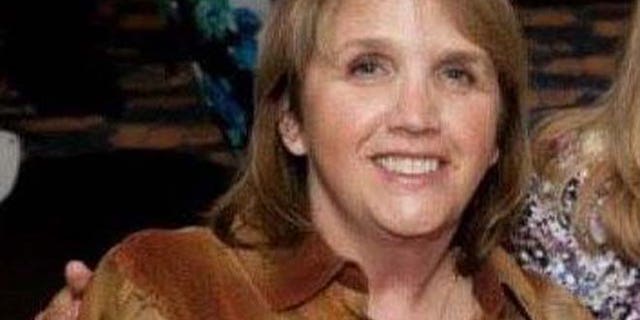 "People always say, 'Oh, she's the nicest person in the world,'" Willoughby Mayor David Anderson told FoxNews.com. "But Margaret Kostelnik is the nicest person you could ever meet."
Anderson said he worked with Kostelnik for the 24 years he served as mayor and that her family is deeply entrenched in the 23,000-person community. Her husband has worked as the town's cemetery sexton for the past 25 years.
"She genuinely cared," Anderson said.
Willoughby and Concord Township are in Lake County, and Painesville is the county seat.
A public defender entered a not guilty plea for Razo on Tuesday.
Tension between local and federal law enforcement agencies over how to handle illegal immigrants was brought to the forefront after the killing of Kathryn Steinle July 1 on a San Francisco pier. The 32-year-old was allegedly shot by Juan Francisco Lopez-Sanchez who had been deported five times and had a felony record.
Lopez-Sanchez has said he came to San Francisco because he knew local police would not turn him over for deportation because of the city's sanctuary policy, which has caused Republicans to blame these policies adopted by liberal enclaves nationwide.
Lopez-Sanchez was freed in March on an old marijuana charge even though Immigration and Customs Enforcement had filed a detainer request with San Francisco law enforcement. The city's sheriff's department was criticized for releasing Lopez-Sanchez and not notifying federal immigration authorities.
Lopez-Sanchez pleaded not guilty to first-degree murder and weapons charges in the case. His bail was set at $5 million, which means he will stay in jail until the murder trial, where he faces a possible sentence of life imprisonment.
The Associated Press contributed to this report