Illegal immigrant in Utah who was deported raped 7-year-old girl 'thousands of times,' police say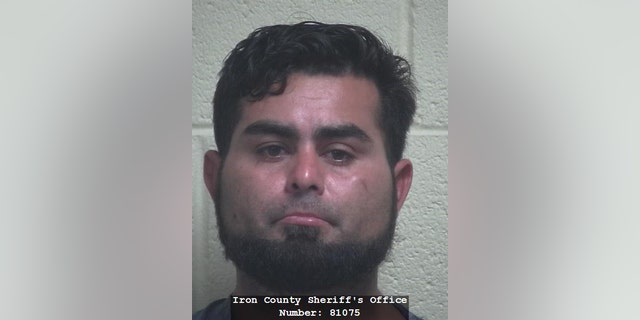 An illegal immigrant who returned to the country after being deported to Mexico is accused of raping a 7-year-old girl "thousands of times."
Victor Francisco Michel-Lara, 32, of Cedar City, Utah was arrested Sunday and faces first-degree felony charges of rape of a child, according to his arrest report. He was also placed on an immigration detainer.
OHIO WOMAN POSTS SNAPCHAT VIDEO OF ALLEGED RAPE BY STEPGRANDFATHER, COPS SAY
The girl told investigators that Michel-Lara molested her "many times" in the last six months and had raped her thousands of times, the St. George Daily Spectrum reported.
He admitted to inappropriately touching the girl, but said it happened accidentally when he rubbed lotion on her, the newspaper said. He also allegedly said the rape accidentally happened when the two were "rough housing."
PENNSYLVANIA MAN CONVICTED OF ATTEMPTED RAPE WROTE DESCRIPTIONS OF HIS 'PERFECT' VICTIMS
"He stated that she moves around a lot with the lotion making his fingers slippery (and) they accidentally slipped into her vagina," an investigator wrote in a police report, the newspaper reported.
Michel-Lara has been deported from the U.S. twice, Immigration and Customs Enforcement told Fox News -- once in December 2005, through San Ysidro, Calif., and another time in July 2013 through El Paso, Tx.
He is being held on $200,000 bail at the Iron County Jail.