Illegal immigrant cop killer smirks at death sentence-- and victims' families grin back
Illegal immigrant Luis Bracamontes smiled again Tuesday as a California jury handed him a death sentence following his conviction in the 2014 killing of two sheriff's deputies, but this time, the deputies' families gave the cold-blooded killer a taste of his own medicine.
"I was smiling back at him purposely," Jeri Oliver, Sacramento County Sheriff's Deputy Danny Oliver's mother, told The Sacarmento Bee after court. Debbie McMahon, the mother of fallen Placer County Sheriff Detective Michael Davis Jr., agreed "to smile at him for a change."
The convicted cop killer made headlines during his trial in January when he smiled and went into a profanity-laced rant in court, saying, "I wish I had killed more of the mother-------s," and promised to "kill more, kill whoever gets in front of me ... There's no need for a f---ing trial."
He also shouted in court that he was guilty and asked to be put to death. The defense tried to convince the judge to enter a plea of not guilty by reason of insanity.
After hours of deliberation Tuesday, a Sacramento Superior Court jury ruled that Bracamontes will get what he asked for and receive the death penalty for his heinous crimes.
As the verdict was being read, the illegal immigrant from Mexico was silently clapping and smiling, sometimes at the families of the slain deputies, the Sacramento Bee reported.
Bracamontes went on a multi-county killing rampage in 2014, murdering Oliver and Davis.
The ruling comes just days after Janelle Monroy, his wife, was sentenced to nearly 50 years in prison for helping her husband to murder the deputies. The jury dismissed her argument last month that she feared Bracamontes would kill her if she did not help him.
WIFE WHO AIDED ILLEGAL IMMIGRANT HUSBAND IN SLAYINGS OF 2 SHERIFF'S DEPUTIES GETS 50 YEARS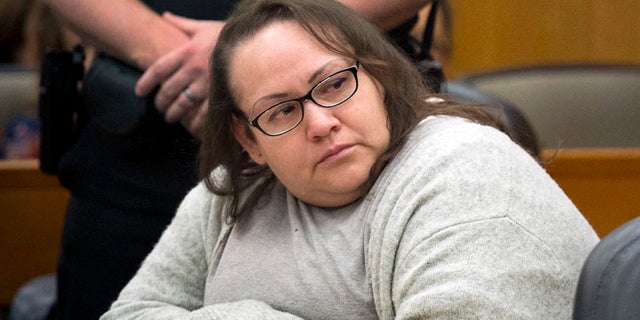 Family members and law enforcement officials were reluctant to speak out during the trial, but on the verdict day, many finally voiced their views.
"I feel free to say it now. He's a despicable and evil human being and the death penalty is totally appropriate," Placer Sheriff Devon Bell told the Bee. Sacramento Sheriff Scott Jones said the verdict "is a step along the road toward justice."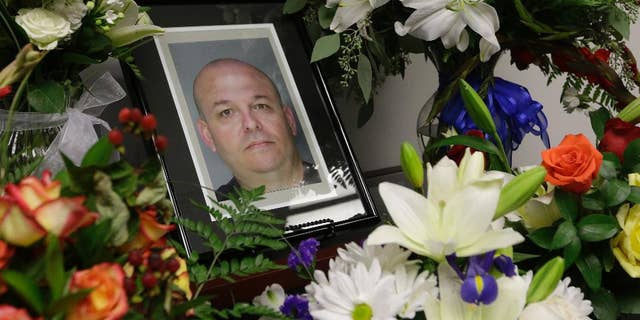 Despite the sentence, however, it remains to be seen whether Bracamontes will actually be put to death. The last time California executed an inmate was in 2006. An average waiting time for the execution is nearly 18 years due to legal challenges to the state's methods of execution.
The convicted cop killer will return to court in late April for a formal sentencing by the judge. Families of the killed officers will address the court and Bracamontes.
"I feel free to say it now. He's a despicable and evil human being and the death penalty is totally appropriate."