Icy roads strand Arkansas motorists for 10 hours, some sleep in cars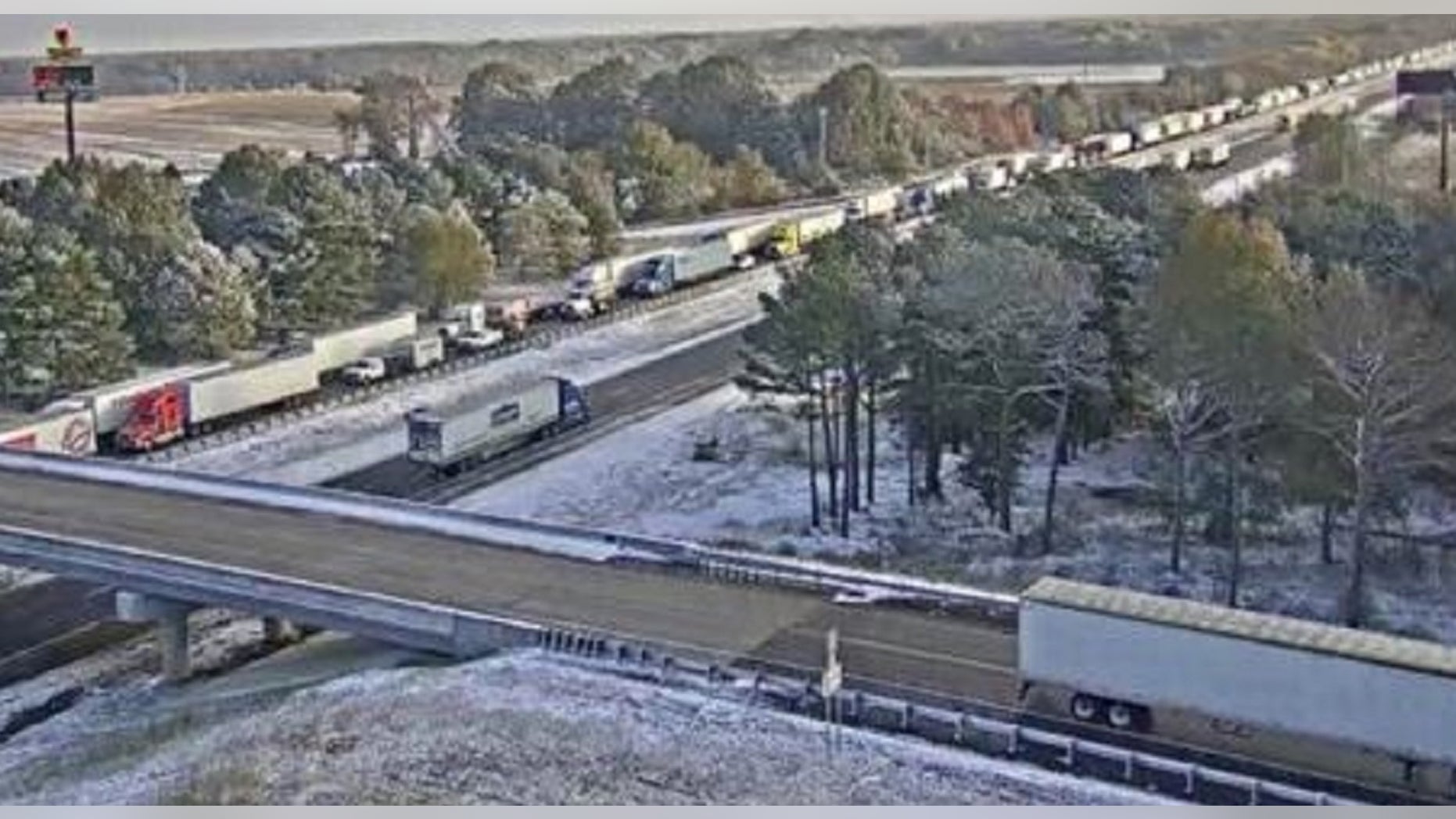 Some motorists in Arkansas were stranded for up to 10 hours overnight Wednesday, forcing many to sleep in their cars while authorities cleared wrecks on icy roads along Interstate 40.
Ice patches that formed on the White River bridge in Monroe County resulted in a tractor-trailer crash that blocked traffic in both directions, Arkansas Department of Transportation spokesman Danny Straessle told the Arkansas Democrat-Gazette reported.
The wreck was cleared and salt trucks melted the ice on the road but more collisions halted traffic, he said.
Some motorists expressed frustration at the ordeal.
The number of traffic collisions was not known, but there were "several," Straessle said.
"We've always had challenges when there's been an accident out there," Straessle said. "We continued to put information out there about salt truck activities and how much longer it would be, but that's all we could do."
In total, four people were killed in wrecks on icy roads Central Arkansas
Motorist Ben Hornbeck spent more than 12 hours inside his car during his normal two-hour commute from Memphis. Tenn to his home in Maumelle. He got stuck in traffic for an hour before traveling a short distance and coming to a halt again.
"I thought it was over, but then I saw a flasher up ahead," he said. "I checked Twitter consistently — because I had more time to do that — and the transportation department said it was cleared. Then the very next tweet was that there was another wreck 0.1 miles ahead of where they had just cleared the last one. It became almost comical."
Hornbeck was lucky, as he had a full tank of gas, a cell phone charger and had just eaten.
"I was lucky because I had stuff with me," he said. "And my son wasn't with me. If he'd been with me, it would have been beyond a nightmare. It was not a fun experience, but it could have been a whole lot worse."
Traffic began to clear Thursday as temperatures rose above freezing and state police began knocking on car doors and windows to wake drivers up to get traffic moving.
Separate wrecks were also reported in Forrest City and Brinkley,  Arkansas State Police spokesman Bill Sadler.
"There is a lot of truck traffic in and out of Memphis, and it's just a way of life for the interstate there in eastern Arkansas," he said. "Herding trucks is not an easy task."