Hundreds of fighting roosters seized in massive cockfighting bust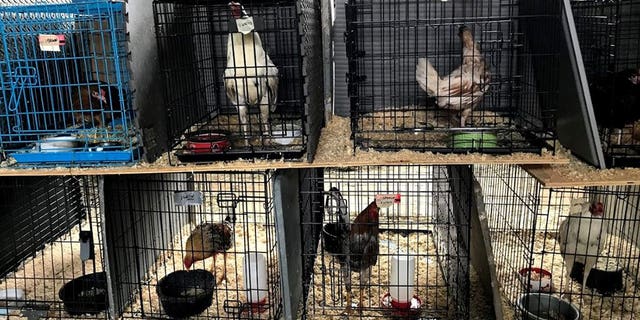 NEWYou can now listen to Fox News articles!
Nearly 400 fighting roosters and chickens were seized last week from a Massachusetts farm in the largest cockfighting bust in the state's history, officials said.
Officials removed the birds, majority of them roosters, from Ravenwold Greenhouses in Northampton on Friday after animal control officers found signs that there was an illegal operation, Massachusetts Society for the Prevention of Cruelty to Animals-Angell Animal Medical Center said in a news release.
Gloves and a bag of medication usually used for cockfighting were located at the scene. Many roosters had sharpened spurs and there were blood splatters in an area.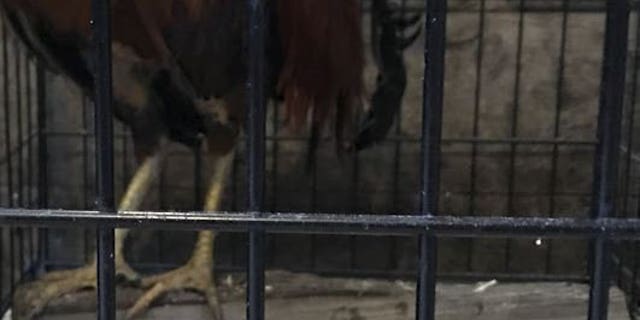 "These birds are aggressive and must be housed separately to keep them from attacking each other," said Mike Keiley, director of adoption centers and programs at the MSPCA-Nevins Farm.
LITTLE CAESARS EMPLOYEE SHOOTS, KILLS ATTACKER WEARING CLOWN MASK, POLICE SAY
Cockfighting is an illegal operation that places roosters in a ring as spectators watch the birds fight to their deaths. It's illegal in all 50 states.
Keiley said the majority of the roosters will have to be euthanized because they can't be rehabilitated.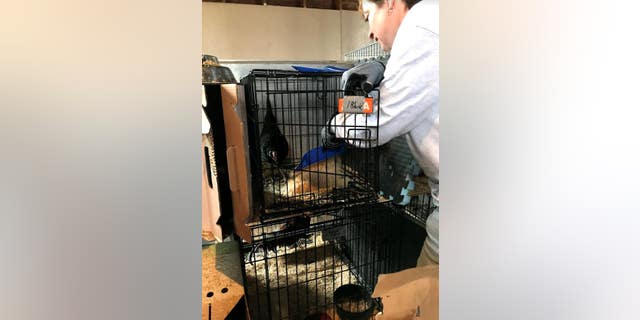 Officials are attempting to save 150 hens and chickens. The birds will undergo medical and behavior checks.
No suspects have been arrested in the incident officials are investigating the operation. The farm's owner told officials he rented the building to another individual.