Huma Abedin's cousin convicted in fraud case involving fake emails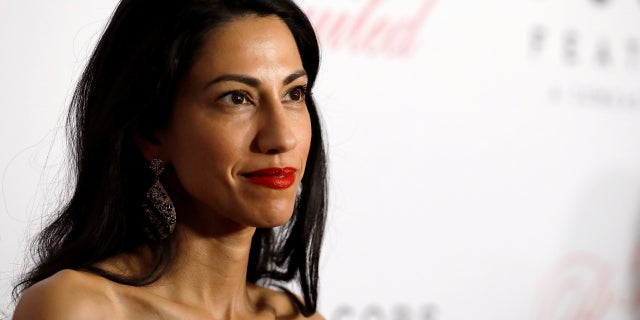 A first cousin of Huma Abedin, a former aide to presidential candidate Hillary Clinton and soon to be ex-wife of disgraced former U.S. Rep. Anthony Weiner, was convicted Tuesday in a fraud case involving fake emails.
Omar Amanat, 44, and his colleague Kaleil Tuzman face more than a decade in prison after a jury in New York City found the pair guilty of cooking the books and defrauding shareholders of the technology company Kit Digital between 2010 and 2012.
Amanat's brother, Irfan Amana, was also arrested in the United Arab Emirates and faces charges of fraud with the same tech firm, the New York Post reported.
Judge Paul Gardephe revoked Amanat's bail after Assistant U.S. Attorney Andrea Griswold said he was a flight risk, and chastised the father of six children for his "disregard and a disdain for the courts and legal process."
"The evidence of their criminal schemes was so overwhelming that Amanat actually tried to fool the jury by introducing fake emails into the record as exculpatory 'evidence' in this trial," Acting Manhattan U.S. Attorney Joon H. Kim said in a release. "Unfortunately for Tuzman and Amanat, the jury saw through their tangled web of lies, convicting them on all counts."
Evidence against Amanat that involved him telling a government informant of his relation to Abedin was withheld from the jury after his defense lawyers successfully argued it could unfairly influence the jurors.
"Again, particularly in New York, jurors are likely to have strong opinions regarding the Clinton campaign and certain individuals connected to the campaign," the lawyers wrote. "Both supporters and those politically opposed to Secretary Clinton could have reasons to be prejudiced against Mr. Amanat based on his indirect connection to her."
According to the Post, the mothers of Abedin and Amanat are sisters.
Amanat was a successful tech entrepreneur and owned stakes in a film studio that produced Hollywood blockbusters such as the "Twilight" movies.
In November, Abedin's estranged husband, Weiner, began serving a 21-month sentence following his conviction of sending sexual texts to a 15-year-old girl.
The Associated Press contributed to this report.