Hoverboards burst into flames in Missouri woman's basement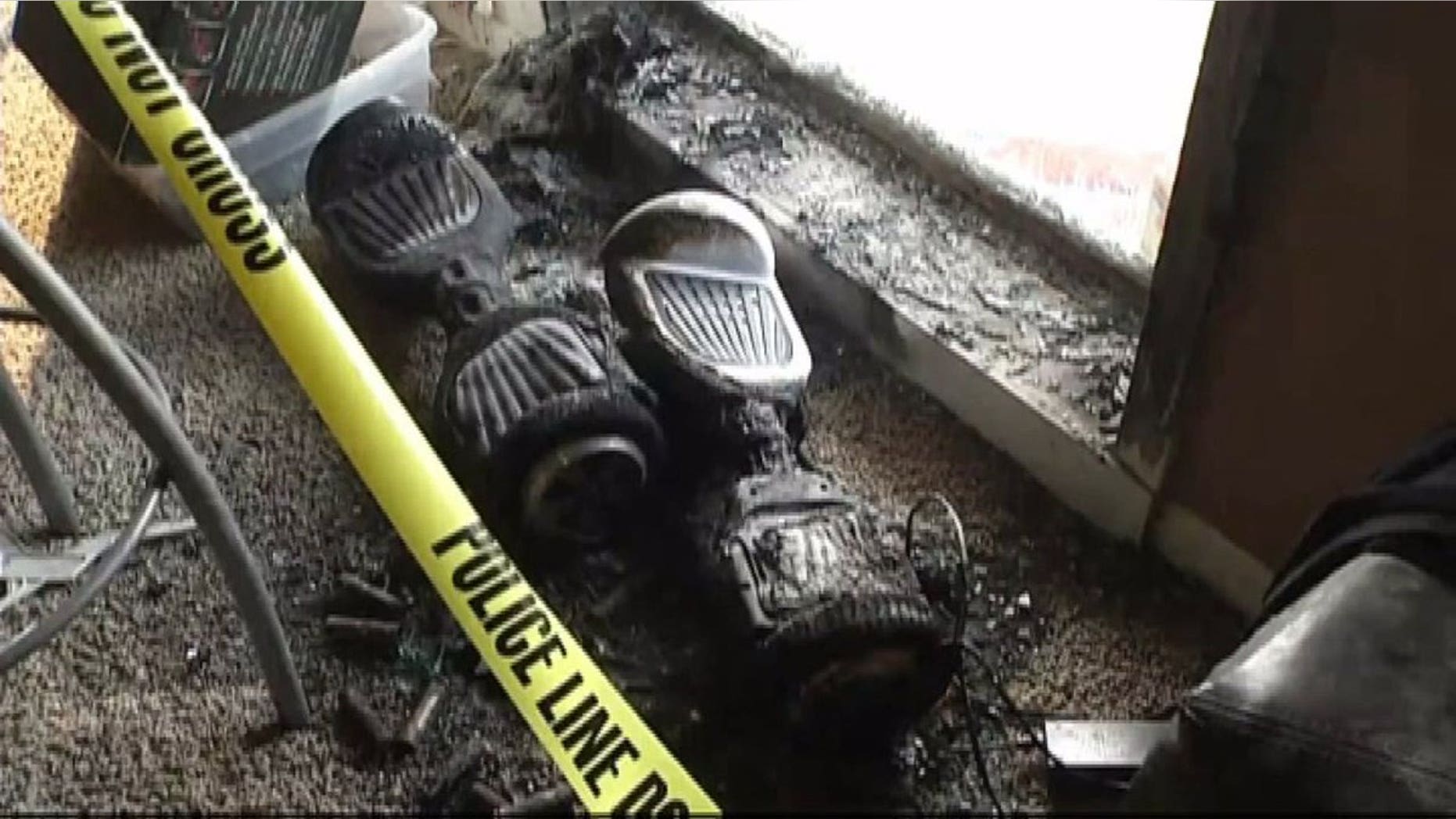 Two hoverboards burst into flames while charging in a Missouri woman's basement, nearly starting a house fire, according to a report.
Rachel Ferguson, from Lee's Summit, told Fox 6 she had her Swagway hoverboards charging beneath a window in her home when it happened.
She quickly put out the fire and said she's lucky her home didn't burn to the ground completely.
"It's a mess. It's scary. All I saw from over in this direction was sparks and it looked like a firework," she said. "They said just being able to kick off that kiddie fire extinguisher saved the house."
HOVERBOARD CAUSES HOUSE FIRE IN SW PORTLAND, NO INJURIES REPORTED
She and her family will be staying in a hotel and with family until the house can be professionally cleaned, according to reports.
In the meantime, investigators from the hoverboard's manufacturing company will reportedly visit the house and assess the damage.
"Both of these hoverboards are 2015 or newer so all these glitches and problems were supposed to be worked out," Ferguson told Fox 6.