Houston Man Charged With Murder After Discovery of Decapitated Friend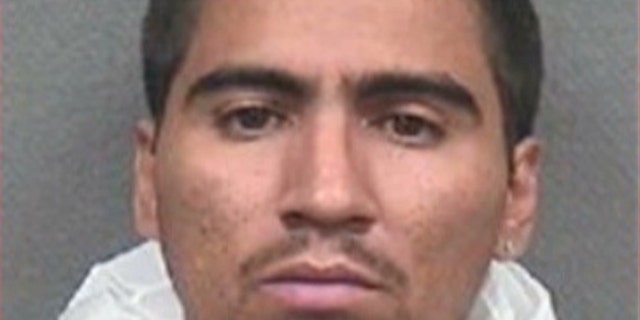 A Houston man was charged with killing his longtime friend after police discovered a mutilated body near the suspect's home, authorities said.
Noe Morin, 32, was arrested Sunday evening after police responded to a 911 call from a neighbor about a decapitated body lying in a backyard in Harris County. Morin was promptly arrested and allegedly confessed to investigators about killing Marlon Thomas, a spokeswoman from the Houston police said.
Bloody body parts were reportedly scattered around nearby homes.
Thomas' torso was lying in a vacant backyard and his right arm and head were found nearby stuffed in a garbage bag, a Houston police spokeswoman said. Police did not identify how Thomas was killed, but a chainsaw was discovered near the garbage bag.
An autopsy later revealed Thomas suffered a gunshot wound to the back of his head apparently before he was decapitated, according to court papers obtained by FoxNews.com.
Before police arrived, Morin allegedly told a neighbor to look at Thomas' headless body lying in the yard, and said this is what he does when people steal from him, according to court papers.
"I can't believe anyone could do this and the guy he lived with," Sharon McCarter, Thomas' stepmom, reportedly told MyFoxHouston.com. "Him and Marlon were childhood friends. They grew up together."
Neighbors said the two men would often be found sitting on the front steps of the apartment located in a brown rowhouse.
"Every single day, they were out there," said Brittney Johnson, who lived in the apartment next door. She added that sometimes the two men would be joined by Morin's sons, who were visiting their father. "That's why it's really so shocking because they were friends."
No lawyer has been named to defend Morin, who is expected to appear before a Harris County judge on Wednesday.
The Associated Press contributed to this report.