Homeless good Samaritan GoFundMe scam reveals risks of falling victim to fake crowdfunding campaigns
A homeless veteran praised for spending his last $20 to help a motorist stranded on a suspect stretch of highway, a woman trying to check items off her terminally ill son's bucket list before losing him to leukemia, a family friend organizing a memorial for a soldier killed in Afghanistan — all of these stories tug at people's heartstrings, but they also have one other thing in common: they're lies.
A New Jersey couple and homeless Philadelphia man were recently arrested and charged for allegedly conspiring to hatch an elaborate ruse in 2017 that netted them a $400,000 profit. The trio, Kate McClure, Mark D'Amico and Johnny Bobbitt, appeared on talk shows, posed for newspaper and magazine photos and detailed elaborate, noble plans for the donations, including giving a chunk of it to charity. But a prosecutor revealed this month "the entire campaign was predicated on a lie."
The alleged scammers' story slowly unraveled and their lies finally caught up with them a year later, officials said. They were each charged with theft by deception and conspiracy to commit theft by deception — offenses that could put them behind bars for 5 to 10 years.
GOFUNDME SCAM? HOW A HOMELESS MAN, NEW JERSEY COUPLE'S ALLEGED FAKE SOB STORY UNFOLDED
Across the nation, people took to the Internet to express their shock at the reported deception and to slam the threesome for having "no moral compass." But concocting a sob story to swindle people isn't new. This case is just the most recent of many that have used the world wide web to cheat generous souls — though GoFundMe maintains "misuse is rare."
"Campaigns with misuse make up less than one-tenth of one percent of all campaigns," a GoFundMe spokesperson previously said in a statement. "We have a zero tolerance policy for fraudulent behavior."
On its website, GoFundMe says its "GoFundMe Guarantee" policy assures all funds are protected and in the "rare case something isn't right" they will return donors' cash.
"Just because it's on the internet doesn't mean it's legitimate."
Daniel Borochoff, president of the Chicago-based nonprofit Charity Watch, urges donors to be "healthy skeptics" when it comes to online giving, especially to crowdfunding giants such as GoFundMe. He noted their platform doesn't have nearly as many safeguards — such as a board of directors, accountability requirements or disclosures — as other charities.
"Just because it's on the internet doesn't mean it's legitimate," Borochoff told Fox News. "The deal is it's a business; they're in it to make money. The bottom line: donor beware."
Borochoff recommended donating to people you already know are trustworthy. Donors should also look for "red flags" in "sob stories" such as Bobbitt's, he said. Lastly, he suggested looking for details regarding what the plans are for the funds and whether or not they have a legitimate fundraising goal.
"I would look at that very closely. If they keep raising it, make sure there's a reason other than greediness," he advised, pleading people not to get "too caught up" in their emotions. "Use your head. Think it through. See if it's practical."
To ensure your money makes it to the right place, Borochoff said you should consider donating to certified charities and doing your research ahead of time.
GoFundMe did not immediately return Fox News' request for further comment Friday morning.
Here's a look at several other recent crowdfunding scams that resulted in arrests:
Michigan woman's 'stage 4 breast cancer'
A Michigan woman claiming she was battling stage 4 breast cancer turned to family, friends and even strangers for help.
Candace Streng set up a GoFundMe page in April 2017 called "Candace Kicks Cancer," raising more than $31,000 in donations, supposedly to help her with medical expenses. It wasn't until nine months later, donors discovered Streng's diagnosis was a sham.
Brighton police announced in January they were investigating Streng's story. GoFundMe spokesman Bobby Whithorne confirmed the organization was cooperating with law enforcement officials and ensured donors would be refunded if Streng misused the money.
WOMAN CLAIMING TO HAVE STAGE 4 BREAST CANCER LIED, RAISED OVER $30G FRAUDULENTLY, POLICE SAY
In October 2018, she pleaded guilty to larceny by false pretenses and was sentenced to at least two years in prison, with credit for 182 days served, FOX2 reported.
"She stole money, lied to our faces, lied to our kids," Sarah Bees, a donor, said at Streng's sentencing. "What Candace did is inexcusable."
'Terminally ill' Alabama woman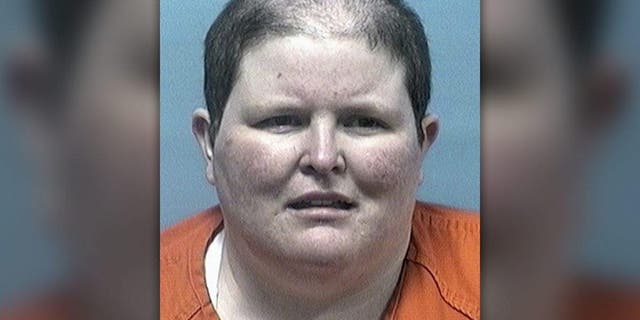 For years, an Alabama woman led family members and close friends to believe she was dying.
Jennifer Flynn Cataldo, of Sterrett, said she had terminal cancer and used GoFundMe accounts, as well as social media, to collect nearly $265,000 from 2014 to 2017, allegedly to pay for "medical expenses" and a trip to Disney. Eventually, an investigation revealed she was healthy and the disease diagnosis was a hoax.
In November 2017, she was sentenced to roughly two years in prison after pleading guilty to wire fraud and bank fraud, WHNT reported. A judge also ordered her to pay restitution to her victims.
WOMAN PLEADS GUILTY IN FAKE CANCER FUNDRAISING SCHEME
"This defendant's conduct was reprehensible," U.S. Attorney Jay E. Town said at the time, according to the news station. "For more than two years she engaged in an elaborate scheme that preyed upon the sympathy and generosity of her friends and family. Not only did she fake cancer to take their money, she used her minor child as part of her ruse and allowed the child to believe his mother was dying. She has earned every nickel of her punishment."
During her sentencing hearing, Cataldo apologized to those she duped.
"They trusted me, they loved me... I was deceitful and I lied. I'm sorry. I don't know a better word than sorry," she said, according to AL.com.
Fallen soldier's memorial
When Barry Sutton's hometown of Rome, Georgia, heard he'd been killed by a car bomb while serving in Afghanistan in 2015, residents rallied together to honor the service and sacrifice of the former police officer and soldier. A family friend, Brandy Holder, volunteered to organize a hunting trip with Sutton's three daughters to celebrate his life.
So, she started a GoFundMe page to raise money for the hunting trip of a lifetime. She posted photos of Sutton's girls hunting and sought donations for the trip as well as bracelets. But after nearly $5,000 poured into the campaign, Holder reportedly cut off contact with the family she was supposed to be helping.
"She just wiggled her way in," Sutton's brother, Freddie, previously told The Washington Post. "I don't know how she got put in charge of the idea. I think she sold the kids on it first."
After the Sutton family started asking questions, Holder was discovered to be pocketing the cash.
She pleaded guilty in October 2016 to felony theft by conversion, getting hit with a 2-year prison sentence and eight years of probation, according to The Post.
Minnesota man's 'stage 4 cancer'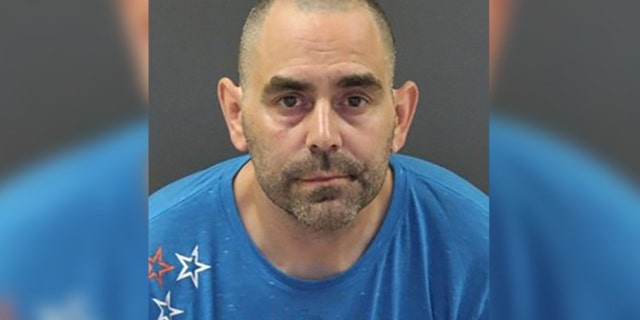 A Minnesota man who claimed to have stage 4 cancer collected nearly $23,000 in donations from various GoFundMe pages from October 2015 through May 2016. But instead of using the money to cover his treatment costs and hospital visits, Jeremiah Jon Smith, of Faribault, used the cash to buy video games and pot and to pay off his credit card debt, according to a criminal complaint obtained by WCCO.
"I'm fairly confident that Mr. Smith was the only one that was aware that he wasn't sick when they were planning these fundraisers. He didn't really give it away to anyone. He was playing his part. He was acting like a con man," Rice County Attorney John Fossum told the news station in October 2017.
A year later, Smith pleaded guilty in Rice County District Court to theft by swindle, a felony.
"Smith took advantage of people's willingness to help and empathy for his claimed illness," Fossum said in an October 2018 statement. "Smith saw an opportunity to make some easy money and people were not suspicious at first."
Smith's scheduled to be sentenced in January 2018. For now, he's expected to be placed on probation for 10 years and ordered to complete 480 hours of community service, the Rice County Attorney's Office said.
Capitalizing on teen athlete's death
A Georgia man who created a GoFundMe page to help support the family of a high school football player who had died ended up looting the account for his own gain, authorities say.
Justus Hughley opened an account on the crowdfunding platform after Pike County High School student Dylan Thomas, 16, suffered a traumatic brain injury and died after a September 2018 football game in Zebulon, Ga. The 22-year-old man said he was raising money to support Thomas' family -- but the boy's relatives were reportedly unaware of the crowdfunding campaign.
It's unclear how much money Hughley raised, but authorities said one thing is for sure — he was the one benefitting from people's grief. The GoFundMe page was soon reported and Hughley was arrested in November 2018 after a lengthy investigation.
HIGH SCHOOL FOOTBALL PLAYER DIES FROM BRAIN INJURY
"A bank account in Iowa was used by the suspect to attempt to transfer the money from GoFundMe to his personal account," the Pike County Sheriff's Office said. "Fortunately the transaction was reported as fraudulent and no money was received by Hughley."
He has been charged with computer theft and is currently awaiting a bond hearing.
Fox News' Robert Gearty and The Associated Press contributed to this report.