A search of Dylann Roof's car turned up a handwritten list containing the names and addresses of several predominantly black churches -- including the site of the Charleston church massacre, a former investigator who collected evidence in the case testified on Monday.
CENTRAL GEORGIA POLICE OFFICERS SHOT AND WOUNDED WHILE SERVING WARRANT
Prosecutors showed other pictures of items retrieved from the shooting suspect's car, including a gun, ammunition, a phone, a laptop and an American flag that had been burned. The investigator who testified, former State Law Enforcement Division agent Brittany Burke, helped process evidence when Roof was arrested.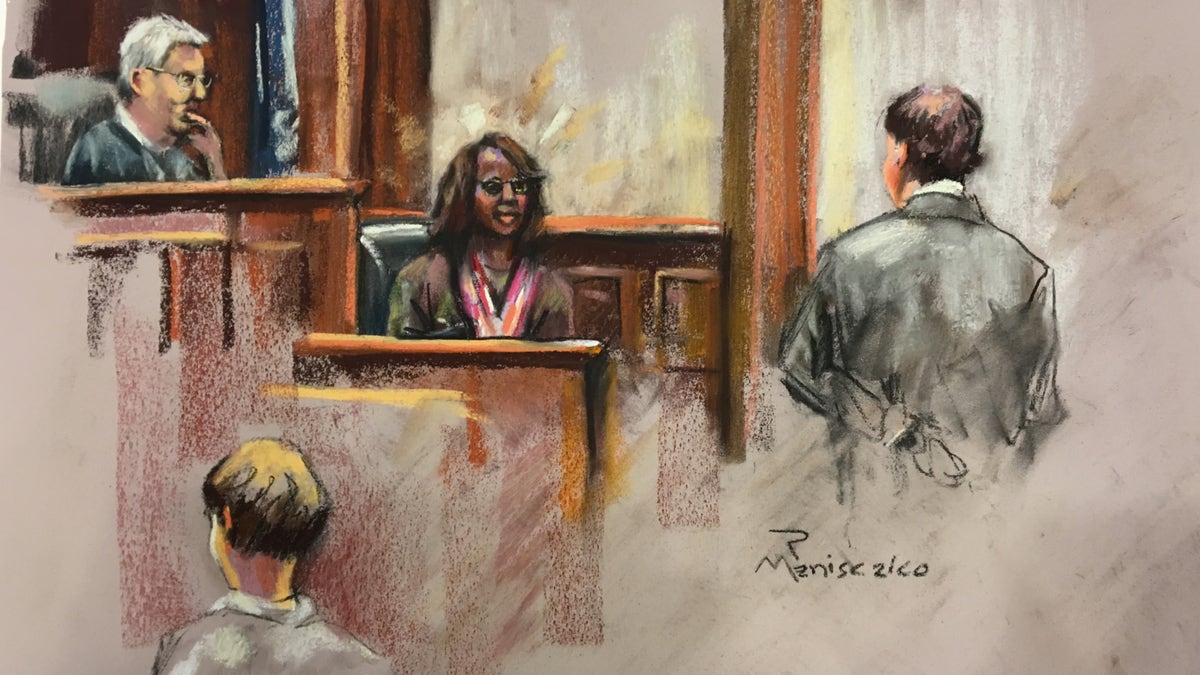 Also Monday, FBI Special Agent Tracy Sicks read from Roof's so-called manifesto discovered online. It had appeared on a website along with photos showing the defendant posing with the Confederate flag and burning an American flag.
Roof, facing 33 charges in connection with the June 2015 shooting that killed nine people at a Bible study, was looking around the courtroom and drinking from a white cup during trial proceedings Monday. A jury began hearing testimony in his case last week.
STRUGGLE WITH DUI SUSPECT LEAVES DEPUTY WITHOUT AN EYE
The list of churches -- on a series of yellow pages -- was found in the outside pocket of a backpack in the car, Burke told the jury. She said it included the name, address and phone number of the Emanuel AME Church, where the deadly attack unfolded.
The backpack also contained CDs and a thumb drive, Burke said.
The charges against Roof included hate crimes and obstruction of the practice of a religion.
Later in the day, the manager of a store that sold a handgun to Roof said the suspect went through a typical background check. Ronnie Thrailkill testified that Roof filled out the paperwork required by federal law when he came into Shooter's Choice in April 2015.
Roof had been arrested for drugs two months earlier, but Lexington County Sheriff Jay Koon told The Associated Press that a jail clerk entered incorrect information that wasn't ever fixed in a state database.
When Roof sought to buy the gun, an FBI examiner spotted the arrest, but called the wrong agency to get his record. Without the necessary documents, the purchase had to go through after three days as is federally required.
Victims' families are suing the FBI for negligence in allowing the sale. FBI Director James Comey has said Roof should have never been allowed to buy the gun and promised a full review.
Also Monday, State Law Enforcement Division Agent James Green said he verified that 70 bullets and fragments found at the church were fired by a gun recovered from Roof's car.
Fox News Multimedia Reporter Terace Garnier in Charleston and The Associated Press contributed to this report.