High school senior named homecoming queen, kicks football game-winner in same month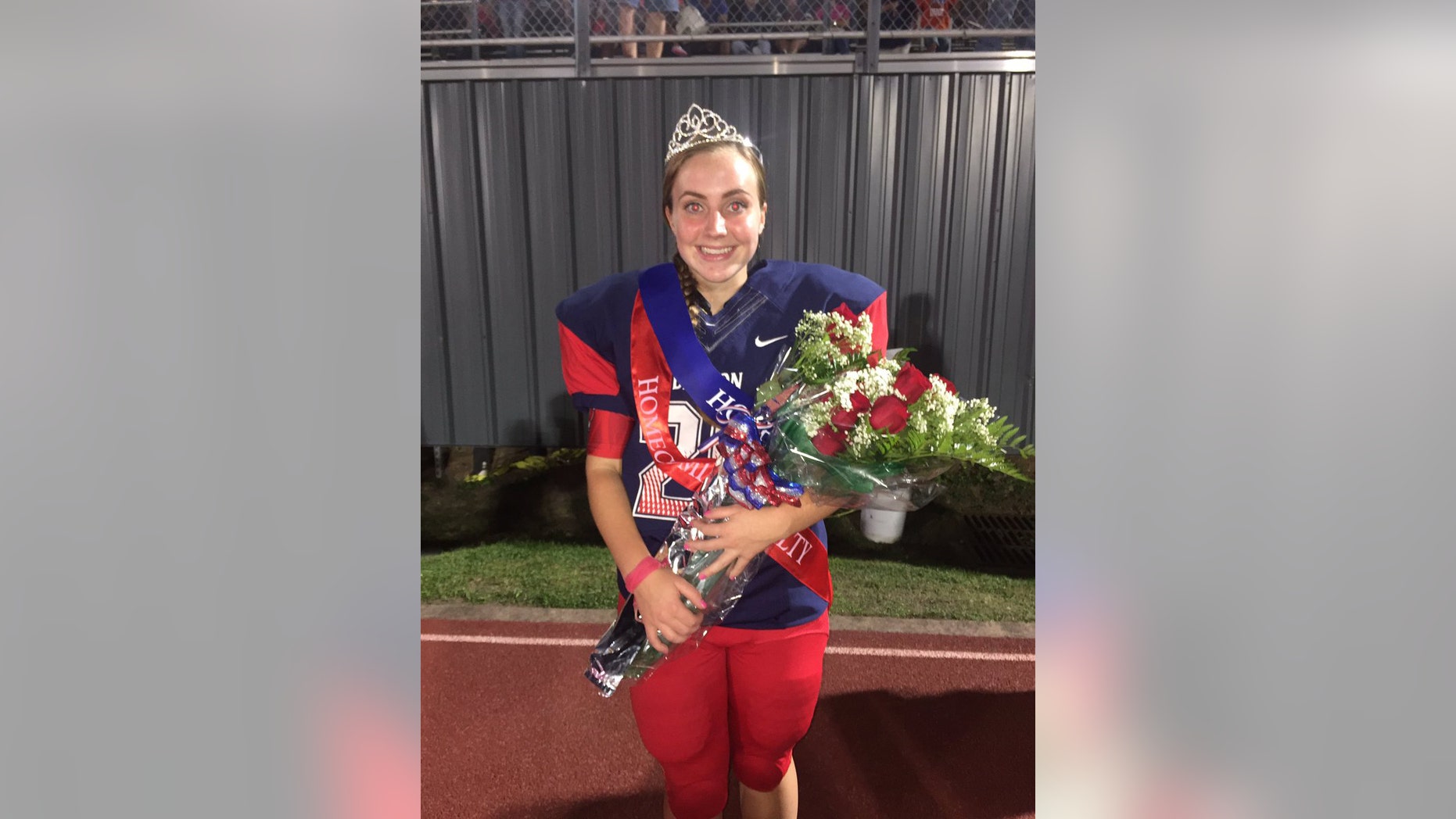 Claire Jeffress was named homecoming queen of her Texas high school in October, and, on Friday, Glenda Dawson High celebrated again when the football team won over the rival Pearland Oilers with a last-minute 30-yard field goal.
Typical high school stuff, right?
Normally – except the homecoming queen was also the football player who made that big kick, The Houston Chronicle reported.
"Homecoming queen knocks it through, Dawson wins. You have to love that."
"It means everything that I was able to support my team the way they have supported me," Jeffress told Chron.com. "From the players to the coaches to the school, everybody has completely supported me through my entire journey to my senior year."
She added: "I'm so glad I could experience this one tonight."
After Jeffress, a senior, was named homecoming queen, the Renaissance woman posed for a photo wearing the standard tiara -- and her football uniform.
Jeffress, who mostly plays soccer, has been breaking barriers in the male-dominated sport since seventh grade, when she first started kicking. During the past few years, she's worked her way through Dawson's junior varsity before landing a varsity spot in 2016.
In her first varsity game in August of last year, Jeffress went 4-for-4 on point-after attempts, Chron.com reported.
Jeffress made the game-winning 30-yard field goal Friday after a 5-for-5 night in point-after attempts.
"Claire is something – she just doesn't get rattled," her coach, Eric Wells, said. "There wasn't even a question that she was going to kick it. Homecoming queen knocks it through, Dawson wins. You have to love that."