'Hell on wheels': Five disabled New Yorkers file hundreds of lawsuits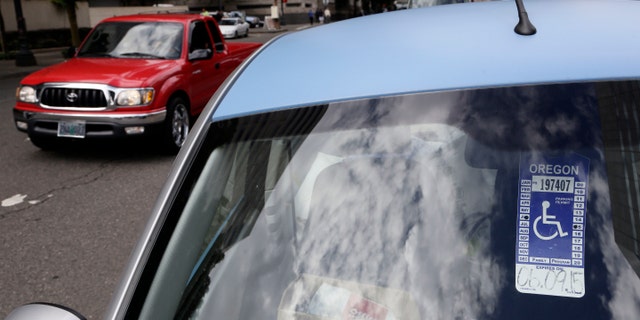 Five New Yorkers in wheelchairs are behind nearly 400 lawsuits brought against small businesses for lacking handicap access.
Such legal claims have been criticized as part of a "cottage industry" of "serial plaintiffs" who target mom-and-pop establishments for quick cash settlements. But others see the suits as helping enforce the American with Disabilities Act.
Wheelchair ramps and bathroom doors are not the only battleground. Two blind New Yorkers have taken the fight online, filing a combined 23 suits against business Web sites that didn't have screen-reading software for the visually impaired. And a woman cited seven businesses for not allowing her service dog inside.
Zoltan Hirsch, 37, a double amputee from Brooklyn, is hell on wheels for those who fail to make their establishments wheelchair accessible. Since 2010, he has filed suit against 195 businesses ranging from a Soho eyeglass shop to Brooklyn bodegas to a Hell's Kitchen restaurant.
Four other New Yorkers have filed 200 suits over wheelchair access: Luigi Girotto (70 suits), Pedro Fontanes (55), Jerry Cankat (52) and Nauqone Taylor (23).
Fontanes, 69, of Queens, has filed 13 suits against businesses along Fifth Avenue in Park Slope between Ninth and Bergen streets.
He claims to have suffered "harm" and "injury" at cafes including Le Pain Quotidien, Pizza Town, Uncle Barry's, SkyIce Sweet & Savory, Dizzy's Diner and Konditori Swedish Espresso Bar.
At Konditori, he also griped that the bathroom mirror was too high.
Mark Caserta, director of the Park Slope Fifth Avenue Business Improvement District committee, blasted the suits, saying: "This shouldn't be happening. Small business are already struggling to stay afloat, and these lawsuits could put them over the edge."
Dennis Kearney, an attorney who defended Uncle Barry's craft beer bar against Fontanes this year, noted most defendants settle to escape the cost of litigation.
"Why would somebody pay $100,000 in legal fees to go to trial when they can pay a fraction of that and be done with it?" he said.
"Why would somebody pay $100,000 in legal fees to go to trial when they can pay a fraction of that and be done with it?"
Plaintiffs typically ask for modest damages but demand payment of their attorneys' fees, which can top $20,000. Kearney believes the plaintiffs and lawyers split the fees.
Commercial Web sites are the newest lucrative legal target.
Blind Brooklyn resident Marion Kiler, 66, sued eight sites throughout the state during May and June.
Among them was the Museum of Sex's online store, where she claimed to have made "numerous" attempts to buy products. The site's wares range from nipple clamps to penis-shaped pasta.
Cheryl Krist, 62, of Manhattan, has brought seven suits against businesses, including an East Village McDonald's, for not allowing her service dog, Bocci, inside.
But Kenneth Shiotani, an attorney at the National Disability Rights Network, called private litigation the "most effective enforcement mechanism" to make the city disability friendly.