Hawaii volcano tourists may soon see eruption from safe viewing area on land, official says
The ongoing eruption of Hawaii's Kilauea Volcano and continued lava flows may soon be visible to gawking tourists on land after an explosion caused molten rock to barrel through the roof of a tour boat injuring 23, a local official said Tuesday.
Hawaii County Mayor Harry Kim told KHON that officials are working hard to find a safe viewing area for tourists after the tour boat incident, and have narrowed a possible viewing area down to a few sites. The mayor said that all safety measures need to be considered before a lava viewing area can be approved on land and require approval from the Hawaii Department of Health and U.S. Geological Survey.
"If you address the other things of safety, then that takes care of the liability," Kim said. "The liability comes into play when you disregard certain things and people will get hurt, obviously, because you have to go with the numbers game."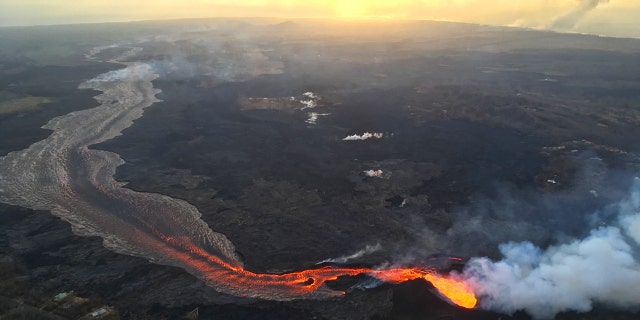 Tourists could be brought to the viewing area on land by either bus or shuttle to limit traffic, and would be limited as to how far they could walk around. Kim added that visitors would be allowed to go to the site during the day and at night, but probably not past 10 p.m.
The county would only charge for the cost of the operation to bring tourists to the site, and the viewing area would serve as a way to help local businesses affected by the eruption since Kilauea began spewing lava on May 3.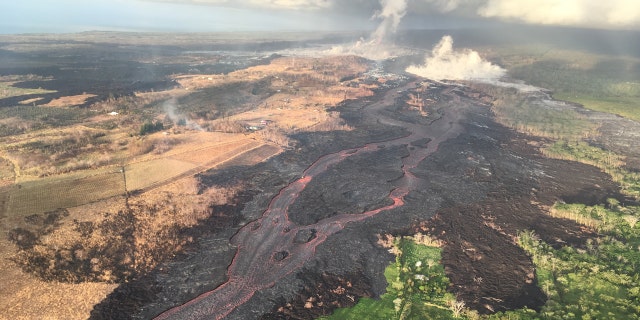 The news of a possible viewing location on land to view the ongoing eruption comes after Hawaii tour boat operators said they will follow the Coast Guard's revised policy and stay further away after the lava bomb.
LAVA EXPLOSION NEAR HAWAII TOUR BOAT INJURES AT LEAST 23
The Coast Guard prohibits vessels from getting closer than 984 feet from where Kilauea volcano's lava oozes into the sea. The agency had been allowing experienced boat operators to apply for a special license that would allow them to get as close as 164 feet away from the lava, but stopped after the lava bomb incident.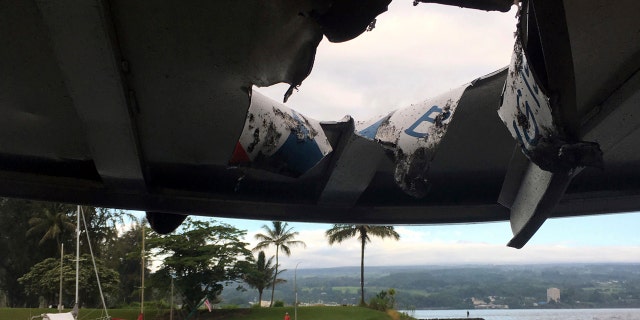 A woman in her 20s was transported to Honolulu in serious condition with a broken thigh bone, while 22 people injured were treated for minor burns and scrapes.
Moku Nui Lava Tours Captain Kanoa Jones, whose boat was not involved in Monday's incident, told the Associated Press that not running the boat tours would only withhold income from local restaurants and other businesses dependent on tourism, he said.
"If we stop operating, it not only hurts us, it hurts the community," Jones said.
The Coast Guard, state and local officials were investigating what happened. The county strictly limits access to the lava on land for safety reasons, making boat and helicopter tours the only options people have to witness volcanic spectacle in person, which each cost about $250.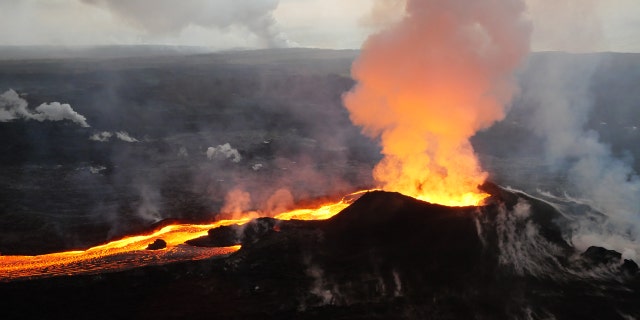 The restrictions have deterred many travelers from visiting the Big Island in general, and Puna near the volcano in particular.
"Every business I think in the area from Volcano down to Pahoa area has lost business from 20 percent to 80 percent. And anything can help," Kim told KHON. "Naturally, that is our job, so we're gonna try to keep looking for things. Hopefully, things will stabilize better."
HAWAII VOLCANO ERUPTION FORMS NEW LAVA 'ISLAND' JUST OFF COAST
Officials have warned of the danger of getting close to Kilauea's lava entering the ocean, saying the interaction can create clouds of acid and fine glass. Despite the hazards, several companies operate such tours. The Coast Guard said tour vessels have operated in the area going back at least 20 years.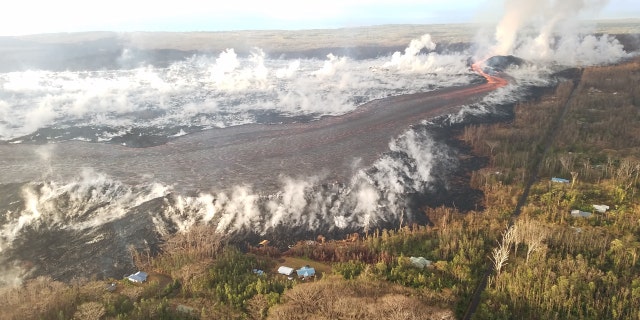 The volcano has destroyed more than 700 homes since lava began pouring into residential neighborhoods from fissures in May.
The Associated Press contributed to this report.