Hawaii men sentenced for racially motivated attack against White man
One defendant allegedly told the victim that 'Your skin is the wrong f--king color'
Two Hawaiian men were sentenced for a 2014 racially-motivated attack on a White man trying to move into their neighborhood, federal prosecutors said Friday.
Kaulana Alo-Kaonohi, 33, was sentenced to 6.5 years in prison, the Justice Department said. Levi Aki Jr., 33, was sentenced to more than four years in prison.
"The defendants in this case nearly killed a man because they believed he did not belong in their neighborhood because of the color of his skin," said Assistant U.S. Attorney General Kristen Clarke of the Justice Department's Civil Rights Division.
2 NATIVE HI MEN TO BE SENTENCED FOR A HATE CRIME AFTER BRUTALLY BEATING A WHITE MAN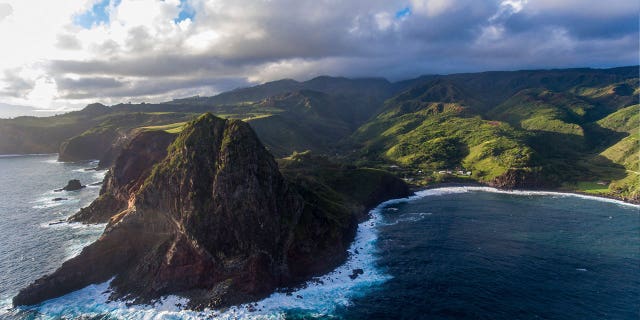 The victim, identified as "C.K.," was unpacking his things with an elderly uncle on Feb. 13, 2014 on the island of Maui when Alo-Kaonohi and Aki stormed the property and demanded he pack up and leave. At one point, they threatened to tie him up and drag him, prosecutors said.
When the victim said he owned the home on the property, Alo-Kaonohi dragged his index finger along C.K.'s jaw and said: "Your skin is the wrong f--king color."
He then struck him with a shovel on the head. After C.K. began packing up his belongings, he was attacked a second time, authorities said. AKi head-butted him and hit him in the face with a shovel. The victim suffered a concussion and lost consciousness.
When he awoke, he was being kicked and had two broken ribs.
CLICK HERE TO GET THE FOX NEWS APP
"No white man is ever going to live here," one of the defendants said during the attack.
Months after the incident, Alo-Kaonohi attacked another White man at a hair salon. He approached the man from behind and punched him repeatedly in the head until the victim lost consciousness, prosecutors said.