Girl, 10, crashes mom's SUV into Denver DMV office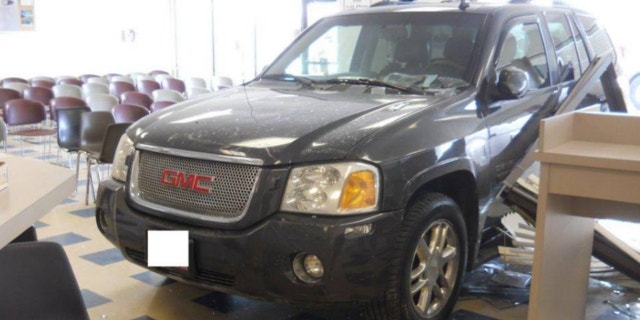 NEWYou can now listen to Fox News articles!
Authorities say a 10-year-old girl put her mother's SUV into gear and drove it into a Division of Motor Vehicles office in the Denver suburb of Parker.
Police Sgt. Andy Coleman tells KMGH-TV a woman parked outside the office with the engine running and left her two daughters, ages 12 and 10, inside as she entered the building at about 2 p.m. Monday. That's when the younger girl slid into the driver's seat and put the vehicle into gear.
Coleman says the SUV rolled slowly through the front window of the office until the mother opened the driver's side door and jumped in to stop it from causing more damage. No one was injured in the crash.
The girl was cited for reckless driving.