Giant panda cub in recovery after emergency surgery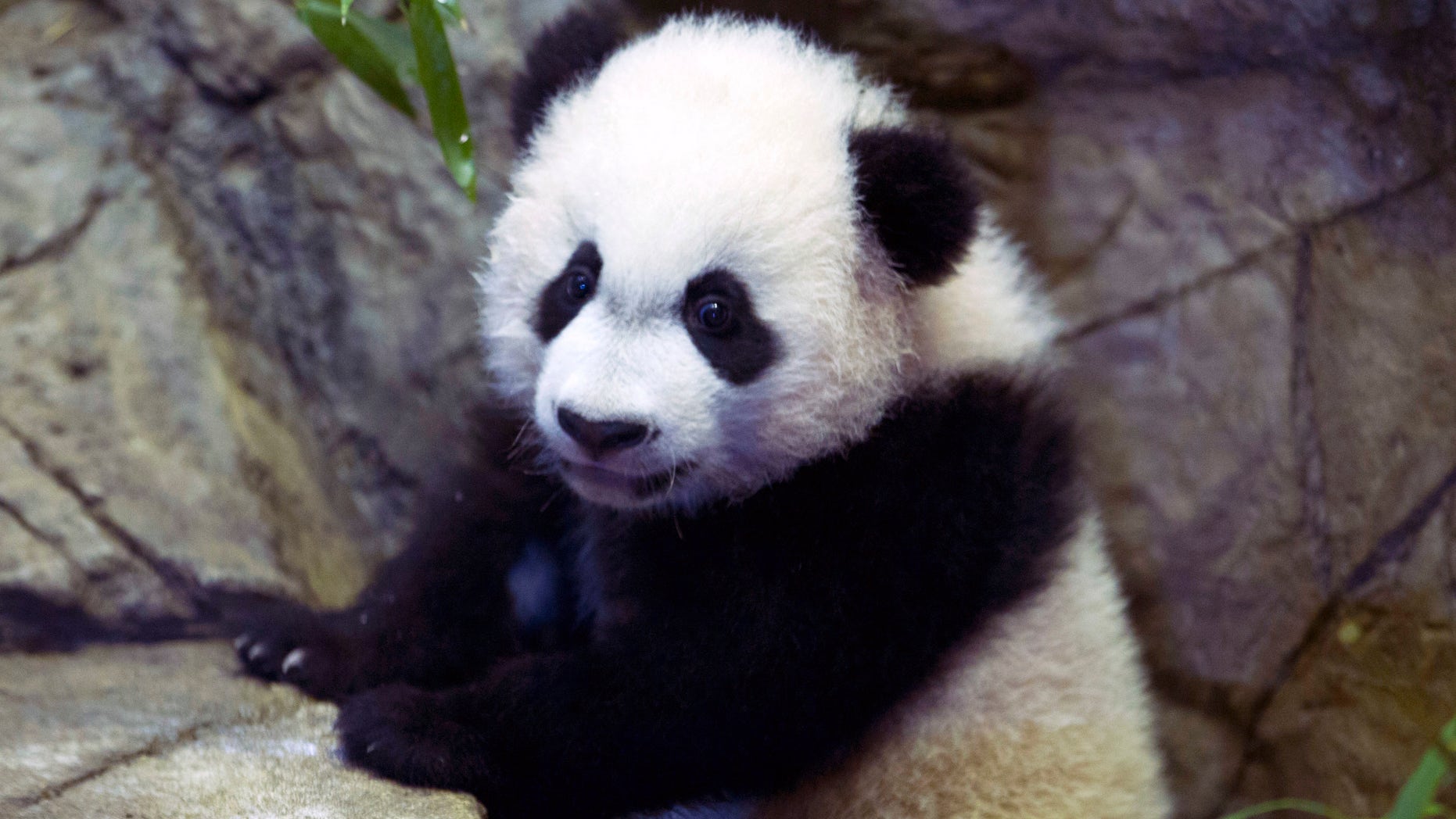 One of the Smithsonian National Zoo's main attraction – giant panda cub Bei Bei – is recovering nicely after an emergency surgery on Friday to remove a piece of bamboo lodged in its intestine, the zoo said.
FURRY FAREWELL: PANDA TWINS LEAVE ATLANTA FOR CHINA
The 1-year-old panda cub is currently in recovery, taking antacids and antibiotics via sweet potatoes and is "bright, alert and responsive," the Washington Post reported.
Bei Bei underwent surgery to remove a giant piece of bamboo that was stuck atop the animal's small intestine. The panda is "successfully nursing" and eating apples and softened biscuits.
"During this period of recovery, nursing provides some extra comfort," the zoo said. Bei Bei does not require lot of milk, obtaining most of his nutrients from solid foods.
JIA JIA, WORLD'S OLDEST-EVER CAPTIVE PANDA, DIES AT 38
The Smithsonian said previously that "life-saving" surgery was performed Friday after an ultrasound revealed a blockage at the top of the small intestine. Zoo officials had noticed the panda showed signs of stomach discomfort and nausea (throwing up twice) on Thursday and was sleeping more than normal and not eating.
The zoo's panda enclosure is currently closed so as to allow Bei Bei and his mother, Mei Xiang, "quiet during treatment and recovery," zoo officials have said.
While Bei Bei is in recovery, there is one food he will not be able to indulge in: bamboo.
The Associated Press contributed to this report