Georgia school district mulls placing rifles in school offices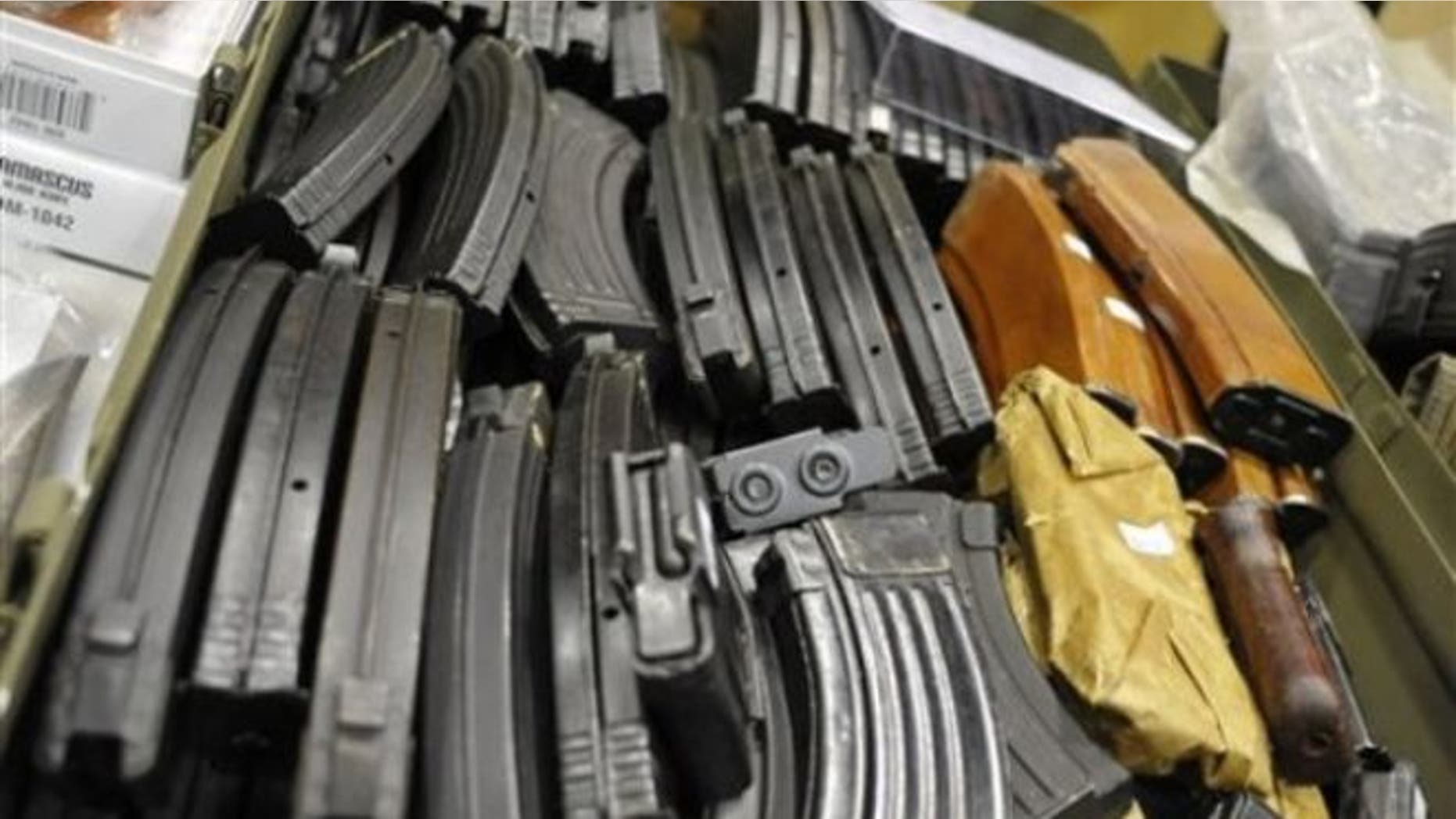 A school system in north Georgia is considering a proposal that would allow district police to store rifles in school offices in case they're needed to defend students in a school shooting.
Gainesville City Schools Superintendent Merrianne Dyer said school resource officers would have access  to rifles placed at Gainesville High School, Gainesville Middle School and Wood's Mill Academy.
"These things happen quickly, they happen unexpectedly and in places and locations where we can't anticipate. Any lapse of time to get a weapon would be detrimental in an emergency," Dyer told MyFoxAtlanta.com.
Dyer said the weapons would be locked inside safes in the offices of school resource officers. She said all school resource officers are armed, but recent training showed that handguns they carry would not be effective in long hallways or corridors.
Gainesville Lt. Jay Parrish told MyFoxAtlanta.com that officers should not be required to leave a school during an emergency to retrieve certain types of weapons.
"If we have an officer in the school and there is and there is an intruder that needs to be addressed, we don't want that officer to leave the school because he then may not have access back in," Parrish said. "Once we make entry and we breach the door, we're not leaving until the situation is over with."
The Times of Gainesville reported that Gainesville police had approached the schools about the idea in April, shortly after the Sandy Hook Elementary School shooting in Connecticut. The school board is expected to vote on the issue in October.
Meanwhile, students returning for the first day of school in Enfield, Conn., on Tuesday were met by armed security guards to provide a show of force nine months after the Newtown school shooting.
Guards were posted at Enfield's 11 public schools and three private schools, giving teachers, staff and the more than 5,000 students a sense of security, the Journal Inquirer reported.
Ann Sarpu, principal of Enfield's St. Martha School, a private kindergarten through eighth-grade school, said the guards will provide "peace of mind" because students will be "even more safe with someone whose job it is to keep them safe."
Rick Adam, an Enfield parent, disagreed with the decision to dispatch armed guards, saying there was "no need for it."
School districts across Connecticut came up with different ways to boost security. For example, the Republican-American reports that state police are operating at satellite offices in Harwinton Consolidated School and Lake Garda School in Burlington.
The Associated Press contributed to this report.