Georgia man rushes to save wife from 8-foot sinkhole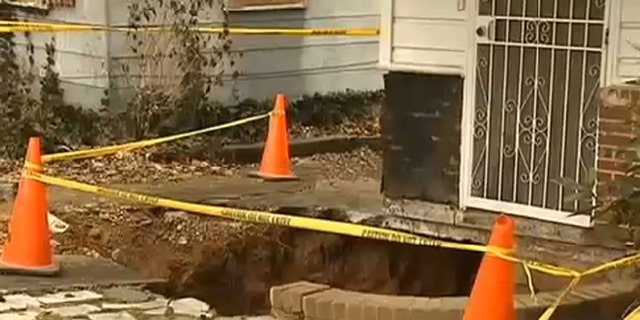 A Georgia man ran to the rescue after his wife fell into a sinkhole that opened up near the front door of their home.
Aaron Kent, of Atlanta, said his wife, who is 74, was leaving for work Wednesday morning when she stepped outside and plunged into the sinkhole, which he estimated to be 8 feet deep and 12 feet wide.
By himself, Kent managed to pull her out. She only suffered minor injuries, according to MyFoxAtlanta.com.
"I think it scared her more than… anything else" he told the station.
Watershed management officials said the sinkhole opened up overnight because of a faulty storm water line installed underneath the house, perhaps decades ago, that washed away the soil.