A jury in Georgia Monday found a father guilty of murder in the death of his 22-month-old son who was left for hours inside a hot SUV -- a conviction expected to send the man to prison for the rest of his life.
Prosecutors say 35-year-old Justin Ross Harris intentionally killed his son, Cooper, in June 2014 to escape from family responsibilities while he sought sexual affairs outside his marriage. Defense attorneys say Harris loved his son and that the boy's death was a tragic accident.
NEPHEW IN 'MAKING A MURDERER' ORDERED RELEASED
Prosecutors charged Harris with malice murder and felony murder, which required no proof of intent to kill -- just that Cooper died as a result of his father committing the felony of cruelty to children. Both convictions carry mandatory life sentences. Prosecutors indicated earlier in the trial that they would not seek the death penalty.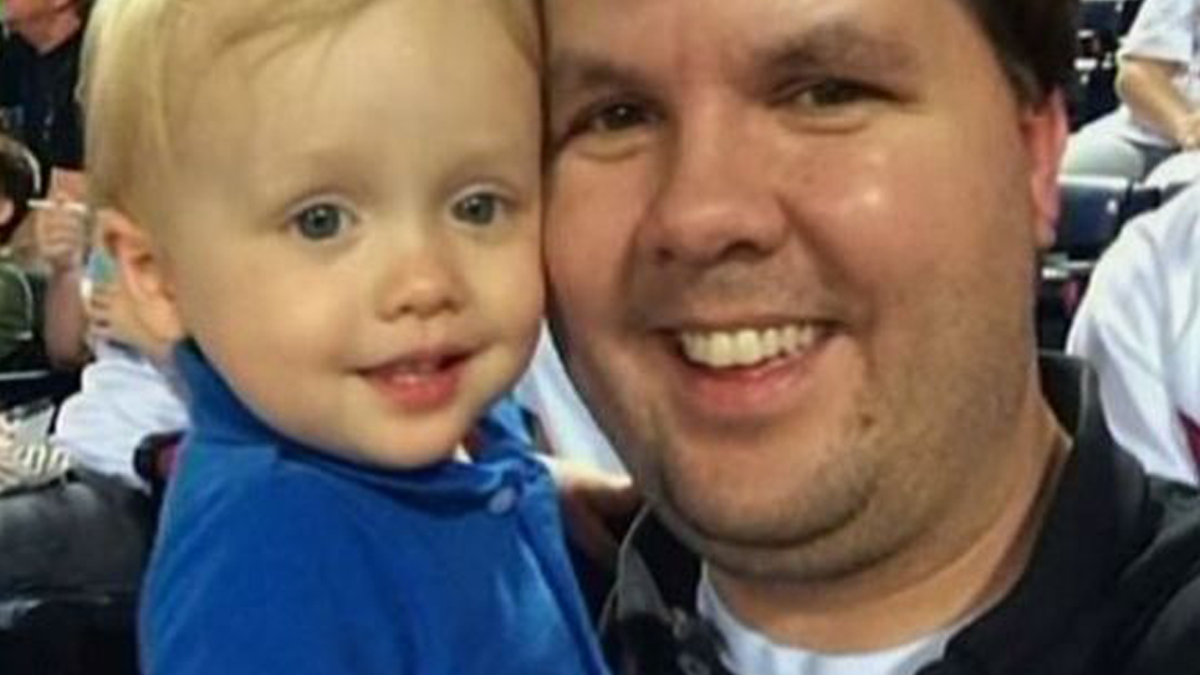 Jurors reached a verdict in their fourth day of deliberations.
KANSAS WOMAN GETS LIFE TERM IN 7-YEAR-OLD STEPSON'S DEATH
Harris said he forgot to drop his son off at day care that morning and drove straight to his job as a web developer for Home Depot, not realizing Cooper was still in his car seat.
Soon afterward, investigators found evidence that Harris was having sexual relationships -- both online banter and in-person affairs -- with numerous women, including a prostitute and a teenager.
Prosecutors argued Harris must have known Cooper was in the car. He drove less than two minutes to work after strapping the child into his car seat when they finished breakfast at a Chick-fil-A restaurant just over a half-mile from Harris' office. Parking lot surveillance video showed Harris also went to his car after lunch and tossed in some light bulbs he had purchased, though he never got inside.
Harris told police he didn't notice Cooper until he left work for the day to go to a movie. The boy was dead, having sweltered in the car for about seven hours.
Prosecutors said Harris left online clues to murderous intentions. Evidence showed that minutes before Harris locked the car door on his boy, he sent an online message: "I love my son and all, but we both need escapes." Five days earlier, Harris watched an online video in which a veterinarian sits inside a hot car to show it reaches 116 degrees in a half-hour.
Defense attorneys said Harris was responsible for his son's death, but insisted it was an accident rather than a crime. Friends and family members testified he was a devoted and loving father, and the jury watched video clips of Harris trying to teach Cooper to say "banana" and letting the boy strum his guitar. The joyous moments had some jurors laughing aloud.
Harris' ex-wife, Leanna Taylor, also came to his defense. She divorced him in March and bitterly told the jury that Harris "destroyed my life." But she testified he was a loving father who, regardless of how unhappy he may have been in their marriage, would not have harmed their son on purpose.
Also testifying in Harris' defense was Gene Brewer, an Arizona State University psychology professor who specializes in memory and attention. He said it would have been possible for Harris to forget about Cooper in a matter of seconds.
Harris was also found guilty of sending sexual text messages to a teenage girl and asked for nude photos of her pubic area. The girl testified Harris knew she was in high school the months they swapped sexual banter when she was 16 and 17, and Harris several times sent her photos of his penis. He was asking for a photo of her breasts the day Cooper died.
Harris moved to Georgia from Tuscaloosa, Alabama, in 2012. He lived in the Atlanta suburb of Cobb County, which is also where Cooper died. Because of intense pretrial publicity surrounding the case, the judge agreed to relocate Harris' trial 275 miles away in the coastal port city of Brunswick.
The Associated Press contributed to this report.