George Washington University scoreboard crashes onto basketball court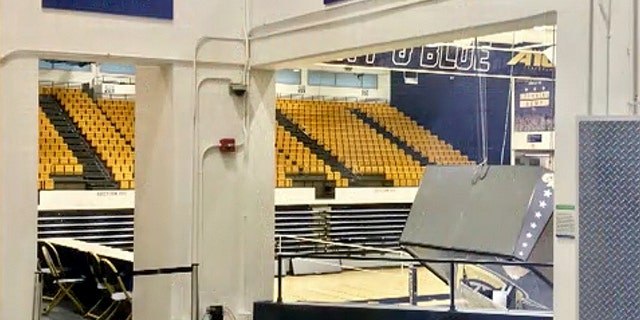 The scoreboard hanging above a George Washington University arena came crashing down on Tuesday.
The crash happened at the Charles E. Smith Center in Washington D.C., the site in which numerous George Washington University athletic teams compete, including both men and women's basketball and gymnastics, Fox 5 DC reported.
A photo of the crash scene on Twitter showed the large scoreboard – bearing the GW logo – as it rested on an angle in the center of the court.
GREEK LIFE LEADERS AND PARENTS OF HAZING VICTIMS JOIN FORCES TO SAVE LIVES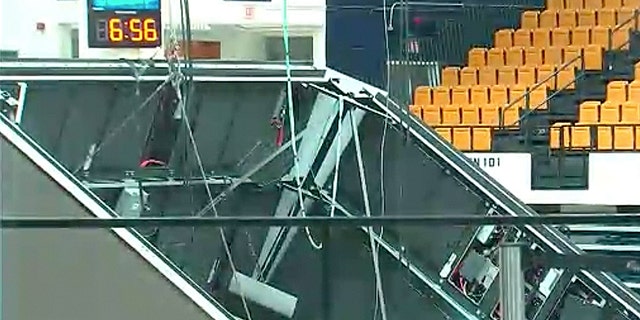 The large display board fell while it was "undergoing maintenance," the university's athletic department said in a tweet, adding that no one was hurt in the incident.
"While undergoing maintenance this afternoon, our scoreboard dropped unexpectedly from its lowered position just above the floor," the tweet said. "There were no injuries. The scene is being assessed for damage."
The message was also retweeted by the university's Twitter page.