FOX NEWS FIRST: Facebook's privacy scandal larger than originally thought; Trump orders National Guard to border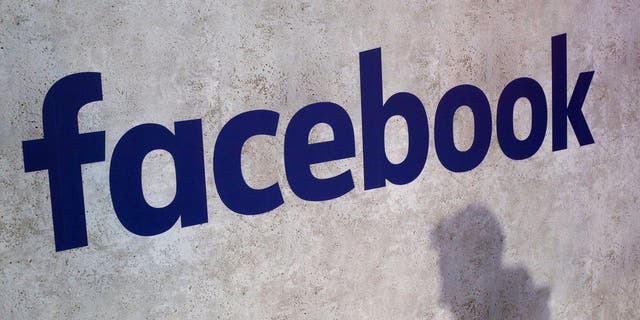 Welcome to Fox News First. Not signed up yet? Click here.
Developing now, Thursday, April 5, 2018
Facebook says the personal data of up to 87 million users may have been improperly shared in the Cambridge Analytica scandal
President Trump signs a proclamation immediately sending the National Guard to the U.S.-Mexico border to combat illegal immigration; most border state governors support the president
House Intel Chair Devin Nunes has threatened to enforce a subpoena over the FBI memo that started the Russia investigation, Fox News has learned
FOX NEWS EXCLUSIVE: EPA Administrator Scott Pruitt defends decisions, pushes back at critics in condo and pay raise controversies in wide-ranging interview
The State Department under President Obama used taxpayer money to fund the political activities of a group in Albania backed by liberal billionaire George Soros, a conservative watchdog group says.
THE LEAD STORY - FACEBOOK BREACH WORSE THAN THOUGHT: The personal information of up to 87 million users may have been "improperly shared" with political consulting firm Cambridge Analytica, Facebook said ... The social media giant's chief technology officer, Mike Schroepfer, revealed the number in a blog post Wednesday, and said the tens of millions affected were "mostly in the US." It was previously believed that around 50 million users were affected. Facebook's blog post also detailed the company's efforts to be more transparent about changes regarding security on the social media platform and its user data. CEO Mark Zuckerberg, who will testify next week on Capitol Hill, told reporters on Wednesday he made a "huge mistake" in failing to take a broad enough view of what Facebook's responsibility in the world is.
MARCHING ORDERS TO THE BORDER: President Trump signed a proclamation Wednesday night to send the National Guard to the U.S.-Mexico border immediately, a senior White House official told Fox News, in response to what the administration described as an "unacceptable" flow of drugs, criminal activity and illegal immigrants ... Governors of several states voiced support for Trump's decision. Homeland Security Secretary Kirstjen Nielsen said at the White House press briefing that the signing would be done in conjunction with governors and that the administration hoped the deployment would begin "immediately." "Despite a number of steps this administration has taken...we continue to see unacceptable levels of illegal drugs, dangerous gang activity transnational criminal organizations and illegal immigration flow across our border," she said.
NUNES WANTS STONEWALLING TO STOP: U.S. Rep. Devin Nunes, R-Calif., chairman of the House Intelligence Committee, has threatened to enforce a subpoena over the FBI memo that kick-started the Russia counterintelligience investigation ... Congressional investigators are still facing roadblocks over FBI records, despite promises of cooperation from FBI Director Christopher Wray and Deputy Attorney General Rod Rosenstein, according to a letter obtained by Fox News. Nunes, wrote that he has been denied a clean copy of the 2016 FBI memo that started the Russia probe. Fox News is told the FBI memo was likely drafted by, or with input from, Agent Peter Strzok in July 2016, when the bureau formally opened its counterintelligence investigation. Strzok was removed from the investigation last year by Special Counsel Robert Mueller after anti-Trump texts between Strzok and FBI lawyer Lisa Page were discovered. Nunes threatened enforcement of subpoenas that were issued last August if the FBI memo is not provided by April 11.
FOX NEWS EXCLUSIVE - EPA'S SCOTT PRUITT ON THE HOT SEAT: Embattled Environmental Protection Agency Administrator Scott Pruitt fired back at critics Wednesday, defending his decision to take a $50 a day condo rental from the wife of a lobbyist and claiming he just found out about a controversial pay raise for two of his staff members ... "My staff and I found out about it yesterday and I changed it," Pruitt told Fox News in an exclusive wide-ranging interview. When pressed to provide specifics, Pruitt said he wasn't sure who would be held accountable or if the person who authorized the raise was a career EPA employee or a political appointee.
FOLLOWING THE MONEY: The Obama administration sent U.S. taxpayer funds to a group backed by billionaire George Soros to fund left-wing activities in Albania, a conservative watchdog group Judicial Watch says ... The group obtained 32 pages of records from the Justice Department this week through a May 2017 Freedom of Information Act (FOIA) lawsuit against the State Department and U.S. Agency for International Development (USAID.) The new documents show USAID funds were sent through the agency's Civil Society Project to back Soros' left-wing "East West Management Institute" through USAID's "Justice for All" campaign. USAID provided $8.8 million in 2016 to that campaign. Judicial Watch said, though, that money was used specifically to give the Albanian socialist government greater control of the judiciary system.
AS SEEN ON FOX NEWS
'INVENTING A CRIME': "Because we love the people inside, not because we hate the people outside." – Art del Cueto, vice president of the Border Patrol Council, on "Outnumbered Overtime," countering some critics' arguments of racism and making an argument for a secure U.S.-Mexico border. WATCH
'SOUNDS LIKE A TRADE WAR': "Blame China, don't blame President Trump. Trump's the solution." – National Economic Council Director Larry Kudlow, on "Your World with Neil Cavuto," defending President Donald Trump for the exchange of tariffs between the U.S. and China. WATCH
THE SWAMP
Hillary Clinton says U.S. in middle of 'war on truth, facts and reason.'
White House: US mission in Syria coming to 'rapid end.'
GOP hopes to flip Indiana Senate seat, but has to get past bruising primary.
Navy chaplain fired after he was caught having sex at New Orleans bar, report says.
ACROSS THE NATION
YouTube shooter's family has 'utmost regret' as police search homes, gun range.
Surveillance video seen as possible clue to Hart family's route before California cliff crash.
Jury finds pharma millionaire's brother responsible for Rebecca Zahau's hanging death.
Student gets full ride to all 20 top colleges where he applied.
MINDING YOUR BUSINESS
The Dow claws back 510 points to close higher.
China tariffs: Here's a list of the US products that could be threatened.
J.M. Smucker to buy maker of Rachael Ray dog food for $1.9 billion.
Sears Holding, Delta Air hit by customer data breach at tech firm.
FOX NEWS OPINION
Judge Andrew Napolitano: What is Robert Mueller looking for?
Newt Gingrich: President Trump is up, elite media are down.
Steve Forbes: Lefty mayors' frivolous climate change lawsuits need to stop.
HOLLYWOOD SQUARED
Jury panel filled for Bill Cosby sexual assault retrial as defense claims racism.
Dwayne 'The Rock' Johnson says he's been having secret political meetings.
Cynthia Nixon wants to encourage black female Democrats and legalize marijuana.
DID YOU HEAR ABOUT THIS?
'Zombie' raccoons are terrifying Ohio residents.
Photo of fiery bubble that stretches 65 feet in the air stuns the Internet.
Rare albino deer with blue eyes caught on video in Michigan.
STAY TUNED
On Fox News:
Fox & Friends, 6 a.m. ET: Judge Andrew Napolitano on the latest developments in Facebook's scandals; Gov. Jim Justice joins us as Trump heads to West Virginia for a tax cuts round table; Guy Benson discusses media reaction to Trump's plan to send the military to the border; In the FoxLight: Michael Tammero gives an inside look at the new movie 'Chappaquiddick'; this week's Cooking with 'Friends' segment features Adam and Tamera's branzino.
Tucker Carlson Tonight, 8 p.m. ET: Can anything about Big Tech be trusted? Find out in Part 3 of Tucker's "Tech Tyranny" series.
Hannity, 9 p.m. ET: 'Life, Liberty & Levin' host Mark Levin sits down with Sean!
On Fox Business:
Mornings with Maria, 6 a.m. ET: Guests include: National Economic Council Director Larry Kudlow; Rep. Lee Zeldin.
Cavuto: Coast to Coast, Noon ET: Karl Rove; John Snow, former treasury secretary under President George W. Bush.
The Intelligence Report, 2 p.m. ET: "The Coming Collapse of China" author Gordon Chang; Ford O'Connell, GOP strategist.
On Fox News Radio:
The Fox News Rundown podcast: The National Guard will patrol the border with Mexico at President Trump's request until the wall is built. Fox News' Jennifer Griffin has more from the Pentagon. The president has been told through his lawyers that he is not the target of Special Counsel Mueller's criminal investigation. Fox News White House correspondent and lawyer Jon Decker discusses what President Trump might be facing if interviewed by Special Counsel Robert Mueller. Plus, commentary by Harry Kazianis, director of defense studies at the Center for the National Interest.
Want the Fox News Rundown sent straight to your mobile device? Subscribe through Apple Podcasts, Google Play, and Stitcher.
The Brian Kilmeade Show, 9 a.m. ET: Mike Huckabee on the latest in Robert Mueller's Russia investigation, Trump's sending the National Guard to the U.S.-Mexico border; Jason Broome previews this coming Sunday's new edition of 'Legends & Lies'; Jeff Benedict gives the story behind his new book on Tiger Woods.
#OnThisDay
1988: A 15-day hijacking ordeal begins as gunmen force a Kuwait Airways jumbo jet to land in Iran.
1976: Reclusive billionaire Howard Hughes dies in Houston at age 70.
1955: British Prime Minister Winston Churchill resigns his office for health reasons.
Fox News First is compiled by Fox News' Bryan Robinson. Thank you for joining us! Enjoy your day! We'll see you in your inbox first thing Friday morning.