Four Major Airports to Try 'PreCheck' Risk-Based Security Screening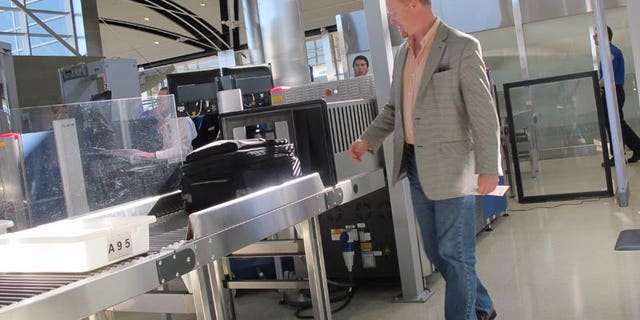 NEWYou can now listen to Fox News articles!
ATLANTA – A select group of travelers may find it easier Tuesday getting through security checkpoints at four major U.S. airports in return for voluntarily providing more personal information to the federal government as part of a new pilot program.
The "PreCheck" program is the first big attempt by President Barack Obama's administration to move away from a one-size-fits-all security approach and toward a more risk-based, intelligence-driven model. It comes after complaints about full-body pat downs and intensive searches of children and the elderly.
"By learning more about travelers through information they voluntarily provide, and combining that information with our other layers of security, we can focus more resources on higher-risk and unknown passengers," John Pistole, head of the U.S. Transportation Security Administration, said in prepared remarks before the official announcement.
The voluntary test program covers travelers enrolled in Delta Air Lines' frequent-flier program or three other government-trusted traveler programs -- called Global Entry, NEXUS and SENTRI -- involving people who travel regularly through Hartsfield-Jackson Atlanta International and Detroit Metropolitan Wayne County airports. It also covers selected travelers enrolled in American Airlines' frequent-flier program, or the three other government programs, who travel regularly through Miami International and Dallas-Fort Worth International airports.
The pilot program will start small. TSA officials previously estimated it would involve somewhere between 5,000 to 8,000 travelers daily. If successful, it may expand.
"This new screening system holds great potential to strengthen security while significantly enhancing the travel experience whenever possible for passengers," Pistole said.
A basic trade-off is required. In return for supplying the government with more personal information, passengers might be able to move through security quicker. TSA officials say that once those passengers arrive at the airport, they could be ushered into special lanes for expedited screening.
The TSA has not disclosed exactly what security steps program participants might avoid. The agency says no one is guaranteed a quicker screening and that random and unpredictable security steps will still be used at the airports.
On Tuesday, the federal agency announced it will spend $3.2 million on new technology intended to automatically spot fake government identity documents and airport boarding passes. It's expected to be tested early next year and will be incorporated into the pilot program.