Flyer says if Chicago ex-cop Van Dyke is acquitted, 'the city must stop'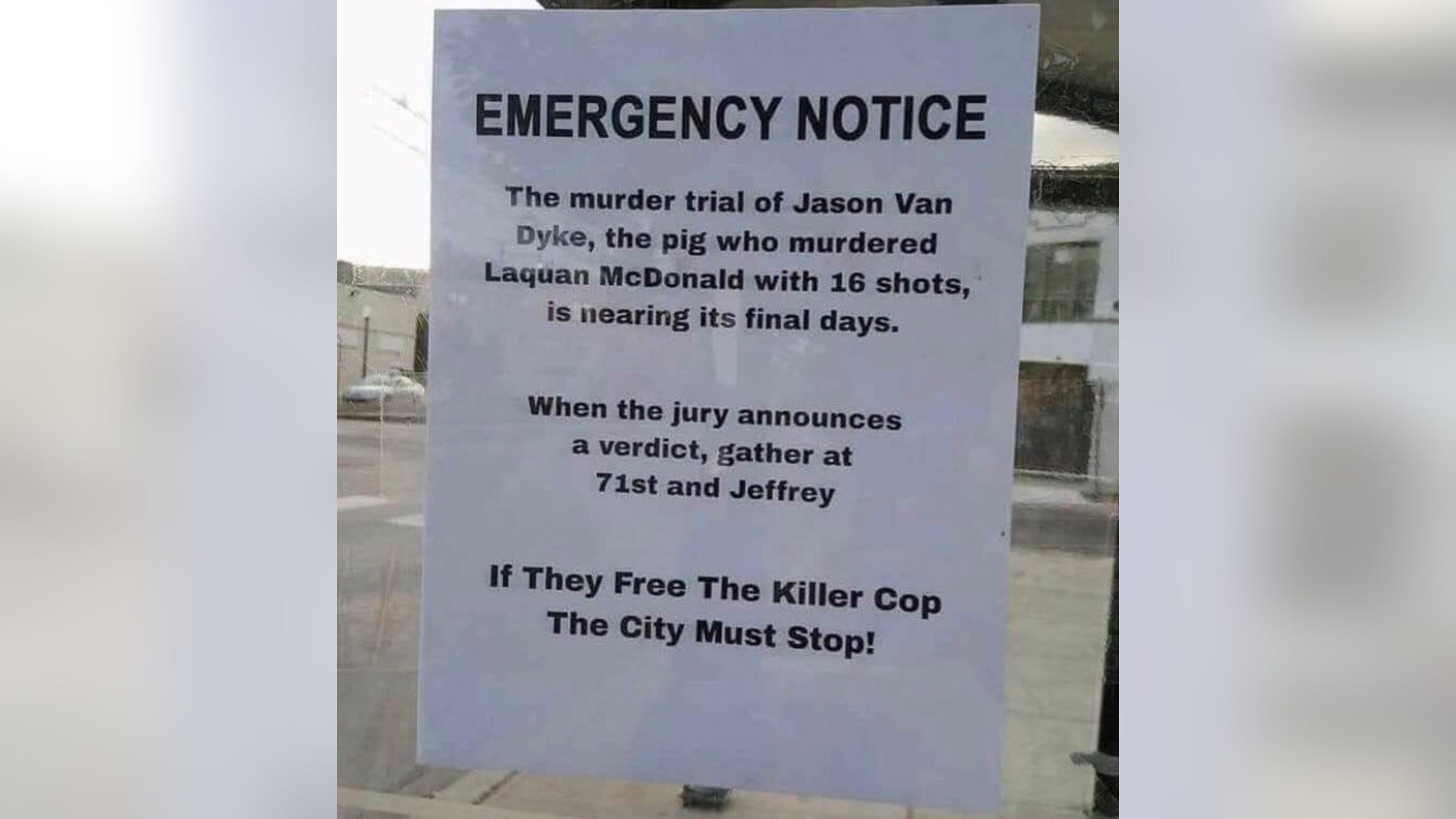 CHICAGO – A disturbing flyer discovered near the courthouse where former cop Jason Van Dyke is on trial on murder charges encourages anti-police extremists to gather after the verdict is read.
"If they free the killer cop," the flyer said, "the city must stop."
Chicago police confirmed to Fox News that the flyer was posted by a group that calls itself "revolutionary communists."
The flyer was found as the city braces for unrest following the high-profile murder trial of Van Dyke, who's charged with first-degree murder in the death of 17-year-old Laquan McDonald, who was shot 16 times in 2014.
The defense and prosecution presented their closing arguments and the judge gave jury instructions on Thursday.  A verdict is expected next week.
The shooting was captured on police dash camera video and sparked years of racial tension and civic unrest in the city of Chicago and is even considered part of the reason Mayor Rahm Emanuel recently and suddenly announced he would not run for re-election.
At least one notable activist, William Calloway, has repeatedly asked for peace in the streets but said protestors will "shut the city down" after the verdict. He's also asking public transit workers not to show up to work if they don't favor the verdict.
In an e-mail obtained by Fox News, Chicago Police Superintendent Eddie T. Johnson wrote to the entire police force that "we have some long days and hours ahead of us – to that, I say officer safety is paramount. Look out for one another. Look out for you, your partner, and your police family."
The police department is enacting a "post-trial operation" in which officers will work 12-hour shifts citywide and officers will have no days off.